Wah to head Illinois research collaboration in Singapore
The University of Illinois has greatly expanded its horizons with the establishment of a new research center in Singapore. The Advanced Digital Sciences Center (ADSC) will be part of Singapore's new science and technology complex, Fusionopolis, which opened on October 17.
"By having our presence there, it would allow us to have a close interaction and a link to many companies and researchers in Singapore," said Benjamin W Wah, Franklin W. Woeltge Professor of Electrical and Computer Engineering and director of the new facility. "This is an excellent opportunities to start our research and establish a beachhead in Asia."
The five-year collaboration is being funded by the Singapore government's Agency for Science, Technology and Research (A*STAR).
The project was conceived by researchers in the Information Trust Institute (ITI) and the Coordinated Science Laboratory (CSL), both on the University of Illinois campus. ADSC will be led by faculty in the College of Engineering and jointly managed by ITI and CSL. Faculty for the center will come from the Illinois's Department of Electrical and Computer Engineering, its Department of Computer Science, and other departments across campus. Wah will direct the new center in Singapore for the first two years. Ravishankar K Iyer, vice chancellor for research, and William H Sanders, director of ITI and acting director of CSL, will serve as co-directors.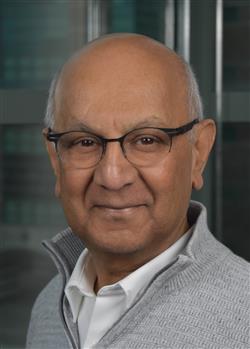 Wah believes that the initial years are the most critical when ensuring the center's overall success. "We need to set up the infrastructure, the laboratory space, hiring the faculty and post docs, and getting the administrative facilities to be established over there," he said.
Wah will return to Illinois on a monthly basis to continue his research with his students. When not on campus, he plans to collaborate with his students through high-speed video conferencing facilities between CSL and A*STAR. Although there is a 12-hour difference in time zones, Wah said he thinks the ongoing communication is feasible.
When ADSC is in full operation, Wah hopes to have about 25 postdoctoral researchers and 40 graduate students from around the world participate in the research, as well as local researchers from Singapore. All graduate students will work towards University of Illinois PhD degrees. In addition, four permanent faculty members would be hired to work in Singapore, while 14 College of Engineering faculty will work on collaborative research projects funded through the contract.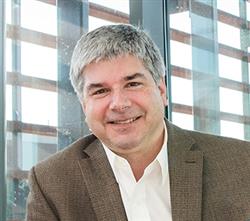 ADSC's first development will be the Human Sixth Sense project, which focuses on the interactions between humans and computers. The research will examine the mechanisms and utilities for humans to interact with the environment, allowing humans to be in the loop when they try to sense the environment, Wah said. In order to accomplish this task, the researchers will investigate the hardware, software, multimedia capabilities, human-computer interfaces, and real-time networking capabilities as a way to obtain high-speed processing, security, and analysis of the information, Wah said.
"We anticipate that in a few years we will be able to connect with other industrial partners and other agencies in Singapore to set up similar research centers there," he said. "The initial presence and the initial infrastructure is the most important for us to set up... It's hoped to become a launching pad for our faculty to work with researchers both in academia and industry in Singapore"
Wah believes that there are substantial benefits for Illinois faculty members who participate in the overseas research. It will not only enable professors to work with people all over the world but also enable Illinois to have international presence and provide leadership in the area, he said.
"A-STAR has an exceptional capability to launch industrial and commercialization of research projects into the private sector. They have really good experience in doing that," Wah said. "So this would be a good opportunity to develop our projects and to launch our projects into the commercial sector... I think that the opportunity is invaluable."
The result of a 15-year relationship, ADSC will nurture research teams, foster interaction with local and multinational companies, and train graduate students and post-doctoral researchers in Singapore and at Illinois. Illinois has a well-established joint master of science-PhD program in chemical engineering in Singapore and a PhD program funded by A*STAR scholarships that involves four years of study, two at Illinois and two at an A*STAR research institute.
"This is something other universities are trying. But as far as universities are concerned, we are one of the first few universities to set up research centers over there," Wah said. "This is only the beginning of a center, and hopefully in the near future, in a few years, we will be able to establish with other industry partners and other agencies in Singapore and start new research activities."