Microscopy technique employed to characterize redox states of single extracellular vesicles, biomarkers for some cancers
Beckman and ECE researchers adapted a fluorescence microscopy technique to characterize individual extracellular vesicles. Precise measurement of individual EV redox states could help physicians diagnose cancer and other diseases from bodily fluid samples.
News | June 20, 2021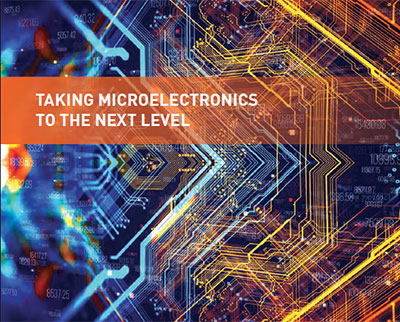 Resonance
Resonance is published twice a year for alumni and friends of the department.
Media Contacts

TODD SWEET
Director of Constituent Engagement
1066 ECE Building
(217) 333-5943
tmsweet@illinois.edu
Have a news story idea?
The Illinois ECE news item submission form will help increase the visibility of Illinois ECE. Submissions can include ongoing or published research, new funding, awards, student or faculty highlights, and anything else new and interesting in Illinois ECE. This could be for a press release, feature article, podcast, video, social media post, or the Illinois News Bureau.