Cunningham named a Royal Society of Chemistry Fellow
Illinois ECE Professor Brian Cunningham has been named as a Fellow of the Royal Society of Chemistry for his outstanding work with biosensors and chemical sensors.
News | April 7, 2020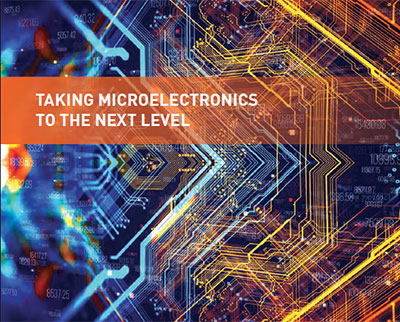 Resonance
Resonance is published twice a year for alumni and friends of the department.
Media Contacts
TODD SWEET
Director of Communications
1066 ECE Building
(217) 333-5943
tmsweet@illinois.edu
RYANN MONAHAN
Communications Coordinator
1066 ECE Building
(217) 300-6658
ryann@illinois.edu
Have a news story idea?
The Illinois ECE news item submission form will help increase the visibility of Illinois ECE. Submissions can include ongoing or published research, new funding, awards, student or faculty highlights, and anything else new and interesting in Illinois ECE. This could be for a press release, feature article, podcast, video, social media post, or the Illinois News Bureau.