Timp, Wheeler named IEEE fellows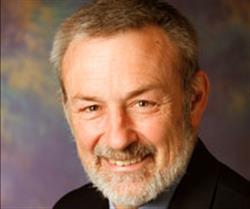 ECE Professors Gregory L Timp and Bruce C Wheeler have been named IEEE fellows for the class of 2008. The title of IEEE fellow recognizes unusual distinction in the profession and accomplishments that have significantly added to "the advancement or application of engineering, science, and technology."
Timp is acknowledged for contributions to the design, fabrication, and characterization of nanometer-scale transistors.
Wheeler, a former ECE associate head who also has an appointment in the Department of Bioengineering, is recognized for contributions to the neuroengineering of invitro experimental systems.
With the additions of Timp and Wheeler, ECE Illinois now has 54 faculty members who are IEEE fellows.
"Being named an IEEE fellow is an achievement worth commending," said ECE Department Head Richard Blahut. "The impressive number of IEEE fellows in our department attests to the high level of talent and experience our faculty bring to their teaching and research."
To become a fellow, candidates must have completed five years of service in any grade of IEEE membership and must be nominated by an active IEEE senior member. Candidates must also be a senior member. Evaluation is based on two reviews - one by the IEEE society/council specified on the nomination form, the other by the IEEE Fellow Committee consisting of 52 IEEE fellows. The Fellow Committee in turn recommends individuals to the IEEE Board of Directors for review.
According to the IEEE Web site, "the IEEE fellows are an elite group from around the globe. The IEEE looks to the fellows for guidance and leadership as the world of electrical and electronic technology continues to evolve."
The number of fellows named each year cannot exceed one-tenth percent of the voting membership of IEEE. With a total of 295,500 members, the class of 2008 announced 295 Fellows out of 773 received nominations.