Boppart's PhotoniCare wins 2018 SPIE Startup Challenge
ECE News
Joseph Park, ECE ILLINOIS
2/8/2018 3:20:56 PM
Story Highlights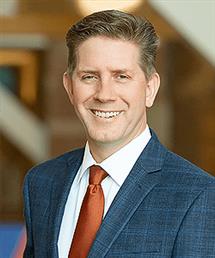 PhotoniCare
, founded by ECE ILLINOIS Professor
Stephen Allen Boppart
, was named the winner of the 2018 SPIE Startup Challenge with their pitch for a non-invasive ear inspection for potential ear infections in children. Born from Prof. Boppart's bioengineering research lab, significant shortcomings with many medical diagnostic tools, and a passion to help children, PhotoniCare was founded with the goal of revolutionizing healthcare by providing superior diagnostic tools to physicians. Boppart is also affiliated with the Beckman Institute for Advanced Science and Technology and the Micro and Nanotechnology Lab at Illinois.
PhotoniCare's first product, the ClearViewT, is a low-cost, non-invasive, handheld imaging platform for inspecting the eardrum and is described as "being able to fundamentally change the way physicians manage middle ear infections, one of the most common diseases in the world."
During the pitch, CEO Ryan Shelton told the audience and judges, "We started with middle ear infections because of our personal experience with this disease as both parents and patients. Our novel application of optical coherence tomography revolutionizes the diagnosis, treatment and monitoring of the middle ear infections that affect 80% of children."
The SPIE Startup Challenge is hosted annually at Photonics West, one of the world's most comprehensive technical conferences and exhibitions. As the prize for winning first place, PhotoniCare received a $10,000 cash prize and $5,000 worth of products from Edmund Optics. PhotoniCare will continue its relationship with the University of Illinois as an EnterpriseWorks incubator company.
Check out the original article on optics.org for more information.