Viswanath: Gilmore Family Endowed Professorship in Electrical and Computer Engineering
Professorship: Gilmore Family Endowed Professorship in Electrical and Computer Engineering
The Gilmore Family Endowed Professorship in Electrical and Computer Engineering was established by Merle L. and Lisa M. Gilmore.
Mr. Gilmore received his bachelor's degree in electrical and computer engineering in 1970 from the University of Illinois. He received the ECE Distinguished Alumni Award in 1998 "in recognition of outstanding leadership in development of radio and land mobile products and distinguished social services" and the College of Engineering Alumni Award for Distinguished Service in 2001. In 1981 he received a master's of electrical engineering from Florida Atlantic University.

Mr. Gilmore joined Motorola in 1970 as an engineer and held numerous senior management positions including executive vice president and president of the Land Mobile Products Sector; executive vice president and president for Europe, Middle East, and Africa; and executive vice president and president of the Communications Enterprise.
Mr. Gilmore is currently an industrial partner of Ripplewood Holdings Japan Inc, a private equity company.
The Gilmore family also includes Douglas Gilmore, brother of Mr. Gilmore. Douglas Gilmore received his B.S and M.S. in electrical engineering and Ph.D in economics from the University of Illinois.
Pramod Viswanath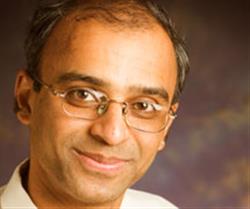 Prof. Viswanath has a long history of research excellence in wireless communications. His work has focused on algorithms for wireless calling, MIMO algorithms, and interference management, providing not only vast theoretical and conceptual contributions but practical solutions. He was one of the early designers of Flash-OFDM, a technology used in a broad variety of wireless solutions. Prof. Viswanath is also at the forefront of emerging technologies, including representation learning in Natural Language Processing and anonymous networking technologies, which has applications in Bitcoin and other cryptocurrencies. He has published 48 journal articles with two more currently in review. He has also written a book and several book chapters, as well as presented over 80 conference papers. He has 14 filed patents to his name.
Prof. Viswanath is a highly trusted research expert in the field, demonstrated by a variety of recognitions. From his NSF Early CAREER Award (2003) to the ECE Xerox Faculty Research Award (2010) to his most recent award, the ACM SIGMETRICS Best Paper Award (2015), Prof. Viswanath is also an IEEE Fellow. He has consistently brought recognition to the ECE community. He was also included on Thompson-Reuters "highly cited" list in 2014. Unsurprisingly, his research has attracted significant funding. He currently has over $1 million in grant funding with another four grants pending.
As a teacher, Prof. Viswanath seeks to guide students' learning and application of concepts. He guided a student to an IEEE Best Student Paper Award (2010). Prof. Viswanath has also been listed in the "Incomplete List of Teachers Ranked as Excellent by Their Students" four times. He also designed a popular undergraduate wireless communications course (ECE 459). Prof. Viswanath is a leading graduate advisor, graduating nine PhD candidates, currently chairing for three candidates, and 13 master's students. He has also hosted five visiting scientists or postdoctoral researchers, bringing expertise and collegial relationships to the campus.
Prof. Viswanath's leadership extends to his service. He has served on NSF CAREER Panels, organized several annual Allerton Conference panels, and chaired sessions at the IEEE International Symposium on Information Theory. He served as Associate Editor of the IEEE Transactions on Information Theory. On campus, he has served on several ECE curriculum committees at both the department and university levels, proudly representing the interests of undergraduate and graduate students.
Prof. Viswanath additionally represents Illinois in the private sector, consulting for communications giant Qualcomm. He is a sought-after speaker, invited to give 15 public lectures in the last five years at universities around the world.