Researchers are developing medical robots that can reduce PPE usage and protect healthcare workers
Illinois ECE affiliate faculty member Associate Professor Kristoffer Karl Hauser is leading the Intelligent Motion Laboratory in an effort to build and test prototype systems to explore the technical feasibility and economic viability of robot use in patient care. According to an article from IEEE Spectrum, Hauser envisions the future of healthcare to involve the integration of robotics and telemedicine, a concept called tele-nursing.
In tele-nursing, a human nurse will be able to remotely operate a robot to perform many of the tasks that are involved in traditional patient care. Through the remote operation of robots, nurses will be able to reduce the rates of personal protective equipment (PPE) usage and improve social distancing.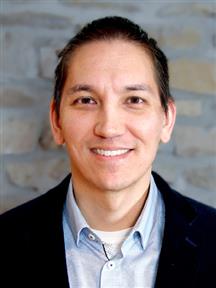 Hauser has been deeply involved with the development of a prototype tele-nursing robot called the Tele-Robotic Intelligent Nursing Assistant (TRINA). Developed in response to the 2014 Ebola outbreak, TRINA is designed to let medical staff perform tasks including "bringing food and medicine, moving equipment, cleaning, and monitoring vital signs, while communicating with the patient."
TRINA 2.0 is now in development at the University of Illinois. This upgraded model features a slimmer profile that can help the robot navigate through tighter spaces and boasts improved dexterity to handle smaller objects like IV connectors. Upon completion, TRINA 2.0 will also be able to perform cleaning tasks, diagnostics, and non-invasive interventions.
Amid the ongoing COVID-19 pandemic, the need for tele-nursing robots has been greater than ever. PPE resources are in shortage and thousands of doctors and nurses have contracted the virus from patients. Implementation of tele-nursing technology will be a powerful tool for keeping healthcare workers safe. Illinois ECE graduate student Harsh Agrawal is also working with Hauser and the Intelligent Motion Laboratory.
Hauser is affiliated with the CSL.
Read more from IEEE Spectrum here.