Illinois ECE PhD students wins Second Best Student Presentation Award at CEDAR
Illinois ECE PhD student Pratik Prasad Joshi won the Second Best Student Presentation Award at the annual National Science Foundation-sponsored CEDAR (Coupling, Energetics, and Dynamics of Atmospheric Regions) meeting for his poster presentation entitled "Parametric estimation of neutral hydrogen density using proton continuity balance with TIMED/GUVI and SAMI3."
The CEDAR meeting was held in Santa Fe, New Mexico this past summer from June 16-19 and focused on topics including ion upflow and outflow, conductances and conductivities, observation platforms, and strong to extreme events.
Advised by Illinois ECE Assistant Professor Lara Waldrop, Y.T. Lo Fellow in Electrical and Computer Engineering, Joshi is working to develop a parametric technique to estimate neutral hydrogen, the most abundant constituent in the Earth's upper atmosphere. For his award-winning poster, Joshi presented a novel technique to estimate neutral hydrogen in Earth's upper atmosphere and its implications for improving the neutral atmosphere models.
Developed with NASA's support, Joshi's approach is based on the solution of the proton continuity balance using neutral oxygen density from UV measurements made by the GUVI instrument on board NASA's TIMED mission, and co-located specification of H+ composition and 3-dimensional velocity from the global ionospheric model SAMI3.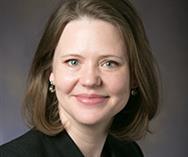 His technique has great potential to develop a global hydrogen density model and advance scientific investigations from ongoing and upcoming NASA missions. Waldrop is also affiliated with the CSL.