Varshney appointed as White House Fellow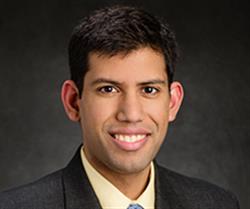 Illinois ECE Associate Professor Lav R Varshney was named as a White House Fellow for the 2022-2023 class of White House Fellows. The White House Fellows program is one of America's most prestigious programs for leadership and public service.
According to the White House Fellows website, the White House Fellows program was founded in 1964 by Lyndon B. Johnson to offer exceptional young leaders first-hand experience working at the highest levels of the federal government. Selected fellows spend a year working with senior White House Staff, Cabinet Secretaries, and other top-ranking Administration officials, to serve as better leaders in their communities.
Fellows also participate in an education program with roundtable discussions with leaders from both private and public sectors and trips to study both domestic and international policy. Notable alumni from the past include award-winning presidential historian Doris Kearns, CNN's Sanjay Gupta, and Former Secretary of State and General Colin Powell.
Read more about the White House Fellows here.