ECE congratulates five faculty on recent promotions
Illinois ECE faculty members Peter D. Dragic, Raluca Ilie, Maxim Raginsky, Alexander Gerhard Schwing, and Zhizhen Zhao were all promoted effective August 2022.
Peter D Dragic whose research primarily focuses on coherent optics and imaging, lasers and optical physics, modeling and simulation of laser systems, nano-materials, and nano-photonics, was promoted to associate professor. Dragic's research and design methodology of optical fibers rely heavily on an interdisciplinary approach that integrates waveguide engineering and materials science. His current multidisciplinary projects include (1) Hypersonic acoustic wave engineering of glass optical fiber; (2) Bridging a gap between next generation laser sources and active sensing systems such as LIDAR ; and (3) Designing glasses and optical materials for novel optical fiber and wave guide applications including distributed sensing. Dragic is also affiliated with the HMNTL.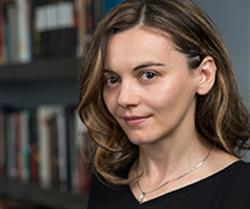 Raluca Ilie, whose research primarily focuses on kinetic theory and modeling, multi-physics, large-scale simulations of plasma transport and dynamics, and developing theoretical and predictive models of the space environment, was promoted to associate professor. Her research addresses the need for predictive capabilities regarding space weather by developing and improving high-performance, first-principles computational models to describe and predict the hazardous conditions in the near Earth space leading to geomagnetic storms. Her research employs a combination of global, multi-physics, large-scale numerical models together with measurements from space borne instruments and ground based stations to study the dynamics of plasmas and electromagnetic fields in the geospace environment. These include three-dimensional global magnetohydrodynamics (MHD) magnetospheric modeling, kinetic drift physics simulations as well as data analysis and interpretation from the TWINS, Cluster, NOAA-POES, THEMIS, Van Allen Probes spacecrafts. Ilie received both the NSF Career Award and NASA Heliophysics Early Career Investigator Award in 2019.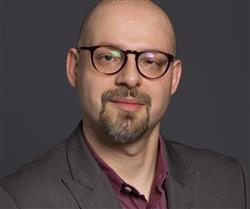 Maxim Raginsky, whose research interests cover probability and stochastic processes, deterministic and stochastic control, machine learning, optimization, and information theory, was promoted to full professor. Much of his recent research is motivated by fundamental questions in modeling, learning, and simulation of nonlinear dynamical systems, with applications to advanced electronics, autonomy, and artificial intelligence. Raginsky received his BS and MS degrees in 2000 and his PhD degree in 2002 from Northwestern University, all in Electrical Engineering. He has held research positions with Northwestern, the University of Illinois at Urbana-Champaign (where he was a Beckman Foundation Fellow from 2004 to 2007), and Duke University. Since returning to the University of Illinois in 2012, he is also affiliated with the CSL.
Alexander Gerhard Schwing, whose research centers around machine learning and computer vision, was promoted to associate professor. Schwing is particularly interested in algorithms for prediction with and learning of non-linear (deep nets), multivariate and structured distributions, and their application in numerous tasks (e.g. 3D scene understanding from a single image). Prior to joining the University of Illinois, Schwing was a postdoctoral fellow in the Machine Learning Group at the University of Toronto. He received his PhD in computer science from the Computer Vision and Geometry Group at ETH Zurich and graduated from the Technical University of Munich (TUM) with a degree in Electrical Engineering and Information Technology. Schwing is a W.J. "Jerry" Sanders III - Advanced Micro Devices, Inc. Faculty Fellow and also affiliated with the CSL.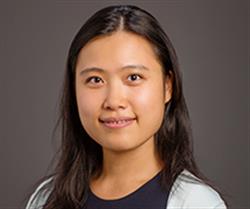 Zhizhen Zhao, whose research centers around geometric data analysis, dimensionality reduction, mathematical signal processing, scientific computing, and machine learning, was promoted to associate professor. Applications to imaging sciences and inverse problems, including cryo-electron microscopy image processing, data-driven methods for dynamical systems, and uncertainty quantification. Prior to joining Illinois in 2016, she was a Courant Instructor at the Courant Institute of Mathematical Sciences, New York University. She received her PhD in Physics from Princeton University in 2013 and graduated from Trinity College, Cambridge University, with bachelor's and master's degrees in physics in 2008. Zhao has affiliations with the Coordinated Science Laboratory and the National Center Supercomputing Applications. She is also an affiliate assistant professor in the Department of Mathematics and the Department of Statistics.