Kwiat integrates scientific puzzles into escape room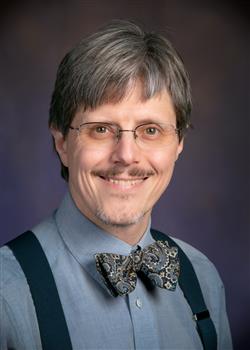 Escape rooms are one of the most popular hangout places for people of all ages. Children, teenagers, and adults alike can be found frantically searching for clues in a locked room to help them navigate their way out.
ECE ILLINOIS affiliate faculty member Paul G Kwiat, John Bardeen Endowed Chair in Electrical and Computer Engineering and Physics (funded by the Sony Corporation), recently developed LabEscape, an escape room at Lincoln Square Mall that integrates scientific puzzles that participants need to solve to defuse the simulated danger. LabEscape combines popular escape-room elements with hard science
According to an article from The New York Times, Kwiat was inspired to create an escape room after trying an escape room in Switzerland. Kwiat began assembling a small test version and continued to refine the puzzles by using undergraduate students in the spring semester. In January 2017, Kwiat's LabEscape opened and almost 5,000 people have attempted the escape room so far. Kwiat has also developed a sequel experience and a transportable prequel experience that he has brought to conferences.
Kwiat hopes to eventually move the escape room to a science museum in a larger city with a sponsorship from a company investing in quantum computing research. His goal is not to get science museum visitors to visit an escape room, but rather to get escape room enthusiasts to visit a science museum in hopes that they will be inspired by the scientific puzzles in his escape room.
"There's a great sense of triumph when you overcome one of these puzzles," Kwiat said per The New York Times. "Just as in science."
Check out more from The New York Times here.