Faculty research guides Illinois' energy future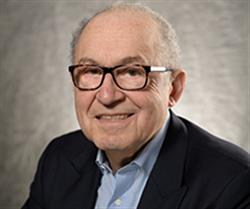 ECE ILLINOIS Professors George Gross and Peter Sauer, Grainger Chair in Electrical Engineering, led 18 months of study and 12 months of working group meetings to compile a 256-page report that could guide the future of Illinois' energy. Officially called, "NextGrid Illinois: Utility of the Future Study," this document describes "the state's current electric grid operations and outline the issues that stakeholders across many specialties say must be addressed to modernize the grid" according to the Energy News Network. "The Illinois Commerce Commission is grateful to the Lead Facilitator of the NextGrid Study — the University of Illinois — in addition to the NextGrid Working Group Leaders and the hundreds of participants in the study for their valuable work and contributions," stated the Illinois Commerce Commission.
Beginning from December 2017, seven working groups each contributed a chapter to the report which covered issues including cybersecurity concerns, environmental issues, and how utility and advocacy groups serve consumers with a modernized grid. Furthermore, the report also highlighted questions regarding the future of electric vehicle charging and electricity storage.
Despite controversies with internal disagreements amongst different parties and even a potential lawsuit, David Kolata, the executive director of Citizens Utility Board, said "I think there's a recognition that Illinois is a leader on clean energy policy but that there's more that we need to do to continue to be a leading state on cost-effective decarbonization and clean energy."
Read more on the Energy News Network.