ECE ILLINOIS Professor Emeritus Loui elected as ASEE Fellow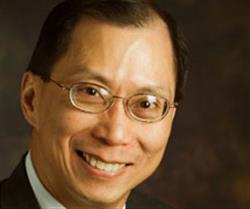 ECE ILLINOIS Professor Emeritus Michael C Loui was recently elected as a Fellow of the American Society for Engineering Education (ASEE) at its annual conference. According to the ASEE website, "The grade of Fellow is one of professional distinction and is conferred by the Board of Directors upon an ASEE member with outstanding and extraordinary qualifications and experience in engineering or engineering technology education or allied field, who has made appropriate and important individual contributions to ASEE."
Loui earned his PhD in computer science from MIT in 1980 and taught at the University of Illinois at Urbana-Champaign from 1981 to 2014 as a University Distinguished Teacher-Scholar. He served as the Associate Dean of the Graduate College at Illinois from 1996 to 2000 and is also affiliated with the CSL. He directed the theory of computing program at the NSF from 1990 to 1991 and is an IEEE Fellow.
Loui served as the editor of ASEE's Journal of Engineering Education from 2012 to 2017 and is on the editorial boards of College Teaching and Accountability in Research. He currently serves at the Dale and Suzi Gallagher Professor of Engineering Education at Purdue University.
Read more about the fellows at the ASEE site.