Professors Cunningham and Bashir mentor students to success in healthcare tech competition
Anurup Ganguli, a PhD student in bioengineering, received this year's first prize of $150,000 in the Student Technology Prize for Primary Healthcare competition, administered by Massachusetts General Hospital through its Ambulatory Practice of the Future (APF) initiative.
The project created by Ganguli and his team, "Personalized Multiplexed Molecular Diagnostics for Point-of-Care Setting," offers a novel technology for rapid detection of infectious diseases in all primary-care settings. The students' intent is to drive down costs and allow testing in resource-limited countries by creating a diagnostic device that uses blood samples from a simple finger prick. Also on the Illinois team are Bioengineering PhD students Akid Ornob and Tanmay Ghonge, and Gregory Damhorst, a medical student and recent BIOE PhD graduate.
The team developed its project under the mentorship and guidance of ECE affiliate faculty member Rashid Bashir, who is an Abel Bliss Professor in Bioengineering and head of the Department of Bioengineering, as well as ECE Professor Brian T Cunningham, who is also a Donald Biggar Willett Professor in Bioengineering and director of the Micro and Nanotechnology Laboratory (MNTL) at Illinois.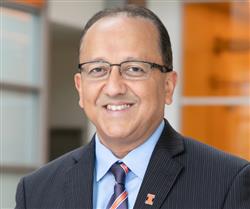 All of the team members conduct research in the MNTL. The team's further efforts to refine and propagate the technology will be accelerated by this $150,000 award, with the ultimate goal of having a significant impact on healthcare challenges worldwide.
Each year, the competition awards $400,000 in prizes to the most promising of the projects submitted. Ten finalists are selected early in the competition, and each receives $10,000 to continue their work. Among the 10 finalists is Qian Chen, a PhD student in computer science at Illinois, whose project is "Population Screening for Chronic Disease Using Smartphone Sensors."
With this announcement, the portfolio of student-led primary-care projects supported by the prize funds during its eight-year history expands to 80. The objective of all these projects is to improve care delivery at the frontlines of medicine, primary care.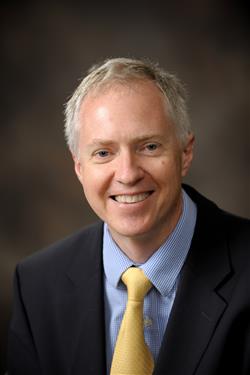 In announcing the winners of this eighth annual national prize for primary healthcare, Ronald Newbower, strategic advisor of the Massachusetts General Hospital (MGH APF) and director of its prize competition, stated, "We are delighted with the quality of the entries this prize competition has elicited each year from engineering students. They are clearly eager to develop innovative technologies to address international, as well as national, challenges in primary care. We believe the winners of these major awards are headed toward truly significant careers and may well serve as role models for others in their field. We are proud to be able to support their efforts."
Dr. Benjamin Crocker, Medical Director of the MGH APF, added, "In our commitment to improve the paradigm of care for patients, we seek new tools enabled by novel technologies, which can improve our ability to make rapid and more accurate medical decisions and engage patients in their care, whether patients are in the clinic or elsewhere. We believe that with such tools, the primary-care teams of the future will play an even more effective role in streamlining diagnosis and treatment, thereby reducing the cost and adverse outcomes that result from inefficiency and delay in appropriate care."
This news can also be seen on the Engineering at Illinois website here.