ECE Professor Gross tackles the "duck curve"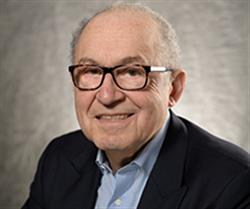 If the "duck-curve" problem can't be solved, the power sector solar supply and demand will remain out of balance. ECE ILLINOIS Professor George Gross discusses the "duck-curve" problem facing solar energy in an article published by Midwest Energy News. The "duck-curve" refers to an imbalance between solar production and demand--solar production is highest during peak daylight hours, but the demand for energy sources peaks in the early evening. As a result, fossil fuel demand experiences a sharp increase after 6 p.m. as solar energy output plummets.
"The units that we have and the amount of capacity that have that ramping capability is limited," says Gross. "I can't tell a solar unit to ramp up... [but] I can do that with gas-powered units."
The power sector must attempt to flatten the peaks and valleys that occur with today's solar energy supply to create a more streamlined energy profile. The energy industry in the past has always produced power when people have wanted it, but now there are utility programs geared toward getting customers to shift their usage to low-cost hours rather than at night. Consequently, companies are starting to charge more for usage during high-demand hours.