iSEE funds Overbye's research related to renewable energy and transportation
The Institute for Sustainability, Energy, and Environment (iSEE) has awarded seed funding to Professor Thomas J Overbye for his interdisciplinary project exploring renewable energy sources for transportation.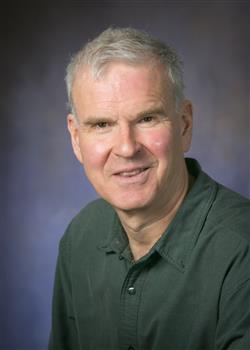 The project is being awarded in iSEE's second round of seed funding, which totals more than $1.2 million. iSEE is supporting four major interdisciplinary research projects at Illinois, including Overbye's. His project will receive $350,000 in funding.

"We are excited to announce funding for four more projects that explore the grand challenges our planet faces now and in the future," iSEE Director Evan DeLucia said. "This type of actionable research is why our Institute was created."

Overbye's project is titled "Interdependent Critical Infrastructure Systems for Synergized Utilization of Multiple Energy Sources toward Sustainable Vehicular Transportation." The project will create a framework for new strategies to expand and operate interdependent critical infrastructure systems (ICIs) — using multiple renewable energy sources to fuel better regional and national transportation systems.

Overbye has expertise in power and energy systems operation and control. He will work with Civil and Environmental Engineering Professor Ximing Cai, who does interdisciplinary modeling of water-food-energy systems and infrastructure; Agricultural and Consumer Economics Professor Madhu Khanna, an expert in environmental and economic policy analysis; CEE Associate Professor Yanfeng Ouyang, who works with logistics systems and transportation networks; and CEE Assistant Professor Ashlynn Stillwell, a water-energy nexus scholar.

"This project will generate new and fundamental knowledge to support pressing energy and infrastructure development issues and fill the information gap in energy and associated engineering planning and management," Overbye wrote. "It will provide significant guidance to 1) policies for expanding renewable sources of energy and environmental conservation, 2) strategies for infrastructure design and management and for vehicle industry development, 3) information for community development, and 4) new curriculum for education and capacity building for the emerging ICIs science and engineering."

The three other projects iSee is supporting include stormwater control to manage disease-bearing mosquitos, a new modeling system to predict plants' responses to climate change, and a unique method for cleaning up oil spills.