Dominguez-Garcia wins a 2014 Campus Distinguished Promotion Award
Associate Professor
Alejandro Dominguez-Garcia
won a 2014 Campus Distinguished Promotion Award, an honor from Provost Ilesanmi Adesida. The award recognizes recently promoted faculty members who have shown special promise in their fields.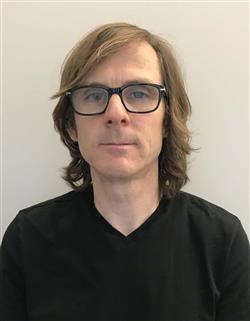 Dominguez-Garcia was promoted from assistant to associate professor in 2014, and is a member of the Power and Energy Systems research area within ECE. His research lies at the intersection of reliability theory and control, with a special emphasis on applications to electric power and energy systems, including tackling the integration of renewable-based generation into the grid, coming up with distributed control approaches to efficiently source power from distributed energy sources, and finding ways to keep tabs on the health of power systems and alert operators when events that might disrupt system operations occur.
The Provost's office selected four promoted professors (one like Dominguez-Garcia promoted from assistant to associate professor, and two promoted to the professor rank) from throughout campus to receive the award, after considering the quality and impact of their scholarship, teaching, and engagement with their professional communities. Receiving it resulted in a pleasant surprise for Dominguez-Garcia.
"I'm really grateful to Pete Sauer, Tom Overbye, George Gross, Phil Krein, and all of the other power faculty and this department for making this a fantastic work environment," Dominguez-Garcia said. "We are all in a great place with a lot of really excellent people – I'd never dreamed of being singled out in a community with so many amazing people across the board, and I'm so humbled to have been picked out of this community to receive this distinction."
Recently, Dominguez-Garcia's research achievements and standing in his community were legitimized by his
invitation to the National Academy of Engineering symposium
, a gathering of the highest-respected engineers and researchers from throughout the nation, nominated by the members of the NAE, to participate in a dialogue with them and exchange ideas for the future of their fields. "Alejandro is truly a unique guy, and he's one of the most innovative people I've ever met," Professor
Peter Sauer
said when Dominguez-Garcia was invited to the symposium. "I knew that he would contribute to that symposium and I worded my nomination that way, saying not only is he a smart guy but that he comes up with ideas all the time, and that's what makes him different from most people. A lot of people won't come up with an idea unless they get a week to think about it, but he has answers just like that. If one idea doesn't work, he has another one."