ECE provides expertise for new eBay data center
Late last month, in northern Salt Lake City, a new eBay data center was launched. Beyond the guarantee that bidding on a vintage Fender, a retro lamp, or millions of other goods will be smooth and easy, or the guarantee that selling those products and receiving payments will proceed without technological hiccups, this data center has attracted attention for the power supply system that drives its rack-after-rack of computer servers. It heralds a new era: the first data center in the world to adopt fuel cells as the primary power source.
The center is receiving praise, not only because it is the first to take this approach, but also because, in a study conducted by three ECE professors—Alejandro Dominguez-Garcia, George Gross, and Philip T Krein—the fuel-cell system outperformed the power systems used at two existing eBay data centers on every metric. It has a smaller carbon footprint. It's more reliable. It's more efficient. And more available energy is provided throughout the year. In other words, the system not only has improved sustainability, but it is actually better at powering the data center. The results were published as a white paper, coinciding with the center's launch.
"We were impressed by the design," Gross said. "The design is really taking very good advantage of the capabilities of the Bloom boxes." Those boxes are the fuel cells, installed in gleaming rows outside of the new center and made by Bloom Energy. (Engineering at Illinois alumnus K.R. Sridhar founded the company in 2001). They produce power on-site by converting natural gas into electricity through a proprietary chemical process.
The other centers compared in the study utilize the electricity grid as the primary power source but have alternative backup systems. In the event that something disrupts the electricity grid, both centers rely on a large battery system known as an uninterruptible power supply, and one also employs a diesel generator. At the new center, the backup power is supplied by two independent connections to the utility grid.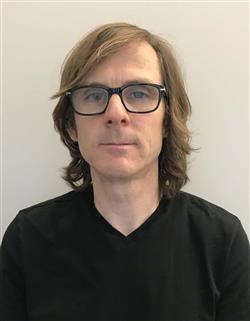 In the reliability and availability analyses, the ECE researchers established that this system is capable to meet the power demands around the clock with remarkably high values. The average time that the supply system is unable to serve the load is six minutes each year. Compared to ten hours for the system that used only the battery backup, six minutes is an impressively low number. Seamless marketplace experiences are imperative, especially for a company that enabled more than $175 billion of commerce in 2012. Every minute of outage avoided by this system brings significant commercial benefits to eBay, its merchants, and its customers. Those are minutes in which over one million full-time eBay merchants make their living.
Moreover, with this system, the overall efficiency rating increased by 23 percent, meaning that for every unit of electricity used by the system, more computations can be performed compared to the conventional designs. And these improvements are achieved with a system that leaves nearly half the carbon footprint of the other systems, which rely on a predominantly coal-powered electricity grid.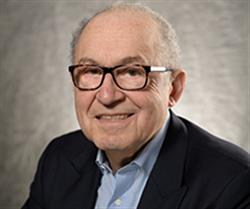 "As with all our clean energy investments, we'll be testing and learning as we go, but we believe this model has potential for larger scale implementation," said Dean Nelson, vice president of eBay's Global Foundation Services. "We were pleasantly surprised that this technology exceeded our reliability and efficiency expectations, in addition to reducing our environmental impact."
The company began its partnership with Bloom Energy in 2009, when eBay had the fuel cell servers installed at one of its facilities in San Jose. That installation has provided six-digit savings annually, and its success prompted Nelson to start thinking about how the system could be incorporated at data centers, not as a backup power supply as other companies have done, but as the primary source. In order for the system to work in this application, it would require the whole center to be redesigned.
Nelson brought the ECE faculty into the project because definable metrics were needed. "We worked very closely with eBay in trying to understand the behavior of this system. They gave us engineering diagrams and data, so it was a very hands-on project that we really enjoyed," said Domínguez-García.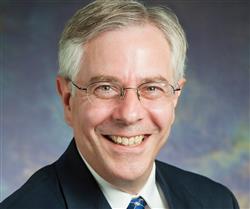 Last month, a launch party was held at the data center, and during the morning events, Andreas C Cangellaris, dean of Engineering at Illinois and an ECE professor, participated in a panel discussion with representative from eBay and Bloom Energy. "It's quite impressive," Cangellaris said, citing a figure for per-capita data center power consumption. "We look at that number and realize right away that there is possibility for us to make everybody much more aware that there is an energy price tag associated with our cyberspace experience. And that will increase…What eBay is doing here is giving us an example of what will need to happen, beyond just technological innovation, for us to be able to meet this very high energy demands that these new markets provide us with."
As more and more of the world's population goes online, and as users demand increasingly more content more quickly, additional data centers will have to be built. More computers will power our interconnection, and the system eBay has built with Bloom Energy will certainly be a model for years to come. Gross agreed: "I think this experience is going to make them pioneers, for sure."