Illinois researchers play role in new $25 million science and technology center
The National Science Foundation (NSF) has awarded a group of nine universities, including Illinois, a $25 million, five-year "Science and Technology Centers" grant to develop novel interdisciplinary approaches for science and technology advancement. ECE Professor Panganamala R Kumar and ECE Assistant Professors Todd Prentice Coleman and Olgica Milenkovic will represent Illinois in this endeavor. All three are researchers in the Coordinated Science Lab.
The center will explore emerging frontiers of information science to develop a set of principles extending information theory to integrate the elements of space, time, structure, semantics and context. The team hopes to create formal methodologies, algorithms and computation tools to assist in analysis and modeling for the life sciences, communications, financial transactions and patterns of consumer behavior.
"We envision a future consisting of wireless and wireline networks that may well be revolutionary by today's standards," Kumar said. "Instead of transporting just data, they may transport information. This center will help confront the many long-term challenges in fundamental theory, architecture and design we must overcome to realize this vision."
The grant's project, "Emerging Frontiers of Science of Information," will begin June 1 and is led by Purdue computer science professor Wojciech Szpankowski. The Massachusetts Institute of Technology, Stanford, the University of California – Berkeley, Princeton, Howard, Bryn Mawr and the University of California – San Diego are also participating.
The Illinois team is using principles of applied probability, information theory, and control to understand how decentralization, feedback and dynamics in networks enable complex function in neuro-biological systems, gene regulatory networks, and wireless networks. Long-term implications of the Illinois team's efforts include elucidation of the functional architecture of the brain, novel methods for disease treatment and design principles of next-generation wireless networks.
The objective of the group's research is to understand "information" beyond the specific narrow lens of "information theory," a concept engineer and mathematician Claude Shannon first introduced in 1948, which helped develop a rigorous mathematical theory of communication. However, the outdated definitions of information and entropy described by Shannon do not apply to phenomena encountered on very small and very large scales in physics and biology today.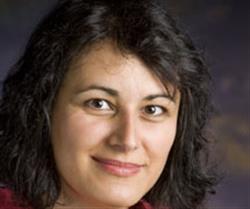 "For example, information may be embedded in networks and shapes (such as protein shapes), and it may be non-additive, as something people expect to see in black hole physics," said Milenkovic, the Illinois lead on the project.
To encourage researchers to study new, advanced information theory applications, Szpankowski organized several workshops under the title "Information Beyond Shannon" and "Beyond Shannon," and with Milenkovic's assistance, organized a special issue in the IEEE Transactions on Information Theory on molecular biology and neuroscience.
"This allowed us to gather a critical mass of researchers interested in application-based extensions of information theory, and hence to make the first step towards creating the new center," Milenkovic said.
Coleman said the center also will have a strong educational component, targeting all student age groups, from mentoring post-doctoral candidates considering academia to implementing summer camps and teacher education for the K-12 community. Coleman, who was chosen to be the group's Faculty Diversity Coordinator, said that encouraging underrepresented groups and women to take part in scientific research is of particular concern to the NSF, and a special focus of this project.
"Brilliant and imaginative people are born to all races, genders, and social classes," Coleman said. "It is in the interest of our nation's economic prosperity to enable all members of these groups to harness their potential, unique thought processes, and creativity."