8/7/2020 Kimberly Belser, Grainger College of Engineering
Classes on safety and autonomy are being added to the University of Illinois at Urbana-Champaign's Center for Autonomy in collaboration with Hexagon|AutonomouStuff.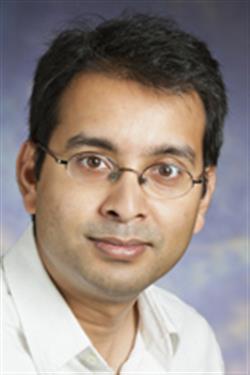 Classes on safety and autonomy are being added to the University of Illinois at Urbana-Champaign's Center for Autonomy in collaboration with Hexagon|AutonomouStuff. The course curriculum for these courses which include the Principles of Safe Autonomy (ECE 498SM/484) is designed to expose students to key concepts within the field of autonomous vehicles, provide foundations to set them on a course for future self-learning, and provide hands-on experience with a real system, said Illinois ECE Professor Sayan Mitra.
"We follow each of [the course] ideas from their mathematical underpinnings, to the algorithms they inform, then the students implement and test them in simulations, and finally deploy and experiment them on the actual test platform. In the process we expect the students to also pick-up some of the technical skills that are valued in the autonomy industry" he said.
Mitra researches math and algorithms to improve autonomous systems with a cohort of students and faculty. The group is interested in constructing the "brains" of autonomous vehicles, which are the core decision and control algorithms that can work reliably in highly dynamic, imperfectly perceived, and uncertain environments. Mitra said that fielding their algorithms on a real vehicle like the GEM platform from AutonomousStuff helps his team understand and formulate research challenges.
"Experimenting with an actual vehicle is also incredibly exciting for the students," he added.
Illinois ECE Assistant Professor Katherine Rose Driggs-Campbell said the Principles of Safe Autonomy was created around the building of a safe autonomous system stack, covering many of the essential pieces for working with autonomous vehicles. The course begins with perception (converting sensing data into something meaningful), then moves on to decision-making and control, and finally introduces verification to assess safety.
Driggs-Campbell, whose research is centered around creating safe autonomous systems which are able to operate in society, said GEM provides her and her fellow researchers with an easy to use platform to carry out real-world testing and demonstrate the utility of their efforts.
The lab section of the course involves the use of a GEM vehicle, which is outfitted with a plastic partition so that the vehicle can operate safely. Though students will be unable to utilize the vehicle due to the COVID-19 pandemic, Driggs-Campbell said they have also been developing simulation tools to augment real-world testing and experiments.
She believes the key take away from this course is the complexity of a complete system and how all the pieces can work together--or, if done wrong, against each other-- to achieve safe and effective performance.
"We have created a one-of-a-kind course which gives the students an introduction to the foundations and hands-on experience in developing autonomous systems," Mitra said.
"They learn about a handful of core algorithms for perception, planning, and control; they program and experiment with these algorithms in detailed simulations, and more importantly, they gain experience in deploying their code and experimenting with the GEM platform. There are very few courses like this."
Read the original article on the Grainger site.