Internships in the COVID-era
Nearly all students complete an internship as part of their degree, but what do internships look like during a global pandemic? Illinois ECE students are finding out as they undergo a variety of internship experiences this summer. While some internships are now virtual, others have been delayed or canceled altogether. Read on to see how these novel times have changed this rite of passage for students.
Virtual internships
Illinois ECE graduate student Huozhi Zhou planned on being at Bell Labs in New Jersey this summer. He was looking forward to interacting with people from industry and making connections. Instead, he is working for Bell Labs from his apartment in Champaign-Urbana.
Some students such as Zhou have been able to keep their summer internships, but the experiences are now virtual, much like the second half of the spring semester.
Zhou is disappointed, but trying to look at the positive side of things.
"For people who have working labs or are working with chemicals, they're having a hard time. For me it's okay because I can do a virtual internship instead," said Zhou, who hopes to explore reinforced deep learning during his internship. "I will be focused more on mathematical derivation, so the only difference is I cannot interact with people at Bell Labs directly." [profile="hdbouk2], also an Illinois ECE graduate student whose internship with Texas Instruments moved online, agrees with Zhou.
"I was bummed because I really wanted to benefit from that the in-person experience, meetings and exposure to different areas," said Dbouk, who will be running software experiments as part of his internship. "Even though I won't be to fully experience it, things could be worse. I still like to think about it in a positive way and if it means everyone staying safe I'm all for it."
Delayed internships
Other students, such as the seven involved with the IBM-Illinois Center for Cognitive Computing Systems Research (C3SR), are experiencing delays in their internship experiences.
IBM has delayed the start of the program from immediately following the spring semester to June 15. The extra time will allow IBM staff to prepare remote training and onboarding capabilities, as well as to send all the interns IBM-provisioned laptops and prepare the students' mentors for a remote experience. While there are definitely challenges with this set up, C3SR co-director, IBM program director, and Illinois ECE Adjunct Research Professor Jinjun Xiong believes there are also positives.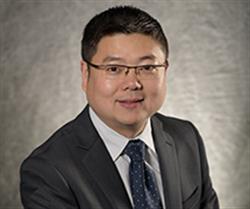 "Students may not have had this experience (working remotely) before, but it is good preparation for the real industry setting," Xiong said, "We're now relying more on effective communications and students to take more initiative to continue to be productive, even though there will be less constant interactions."
Xiong and center co-director and Illinois ECE Professor Wen-mei Hwu, AMD Jerry Sanders Chair of Electrical and Computer Engineering, believe C3SR is well set up to help ease the transition for both students and IBM.
"The center is kind of unique because we have a very good agreement with IBM and a lot of interaction and collaboration with IBM researchers so the students are used to frequent interactions with industry," said Hwu. "We have regular collaboration and that's usually one of the things students have difficulty with when they transition to an internship or full-time position."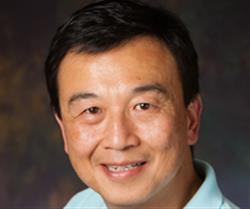 The researchers of C3SR didn't just help their students interning with IBM. When other Illinois ECE faculty reached out to them about students whose summer internships had been cancelled, they stepped up and helped find the students new summer opportunities.
"We did offer a couple more research assistantships to students whose internships were cancelled with other companies, and C3SR provided additional funding to the Alchemy program for a project suitable for other affected students' backgrounds," said Hwu. "We're glad the center can help students in this situation and turn it into something positive."
Alchemy internships
The Illinois student think tank Alchemy is continuing its work over the summer and added another opportunity for students who had their internships canceled, thanks to funding from C3SR. Alchemy already had four student teams working to develop their research ideas on topics from radar simulation for autonomous vehicles to identifying livestream video quality issues using artificial intelligence. When the COVID-19 pandemic began, it was clear that a digital contact tracing solution was needed, so Alchemy's newest group is tackling this relevant problem.
"We put out a call for students who were looking for a challenge and wanted to work on a project to help communities like ours re-establish," said Alchemy Director and Illinois ECE Professor Sanjay Jeram Patel, Sony Faculty Scholar. "A few weeks ago we added a team to help build digital contact tracing technology with unique privacy preserving capabilities."
The group is working on software that could let people know if they've interacted with someone who may have put them at risk for getting the coronavirus. For example, if you interact with the same people for a long-enough period of time, either at work or a coffee shop, and when one of them is diagnosed as positive, the app will notify you that you probably should be tested as well. The team is now actively contributing to the campus plans for reopening in Fall 2020.
All the Alchemy groups, including the newly developed one, will have a showcase demo day at the end of the summer. Patel, Hwu, and Xiong are all affiliated with the CSL.
Check out the original article on the CSL site.