Advanced Digital Sciences Center opens in Singapore
ECE News
Tom Moone, ECE Illinois
2/16/2009
Story Highlights
The University opened the Advanced Digital Sciences Center in Singapore.
The Center's first project is the Human Sixth Sense Program.
ECE Professor Ben Wah is the director of the Center.
The University of Illinois has announced the opening of its first research center outside the U.S. The Advanced Digital Sciences Center (ADSC) is located at Singapore's Fusionopolis and marks a landmark collaboration with Singapore's Agency for Science, Technology and Research (A*STAR). ADSC will draw from the University's top-ranked engineering resources, including highly regarded electrical and computer engineering, computer science, and supercomputing programs. ADSC will be focused on breakthrough innovations in information technology that are expected to have a major impact in transforming human beings' utilization of information technology.
In a speech delivered at the opening of the center, Illinois Chancellor Richard Herman said, "The Advanced Digital Sciences Center continues our legacy of leading in technological innovation. The Center will be an indispensible tool for researchers in Singapore, Illinois, and around the world, opening doors to a new level of scientific and engineering discoveries. Discoveries that serve the public good."
The first project to be undertaken by ADSC is the Human Sixth Sense Program. Research will be conducted in developing information technology infrastructure and human-machine interfaces that will enable humans to interact naturally with the digital world, giving them the information they want, when, where and how they need it. The program will enable computers to have a "sixth sense" about the type of information users are seeking. There are potential applications in medicine, finance, and security.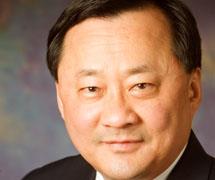 ECE Professor Benjamin W Wah, who is the director of ADSC, said in an interview in prior to his leaving for Singapore, that "to support all these applications, we have to look at hardware, software, multimedia capabilities, and real-time networking capabilities."
Technology innovations at ADSC are expected to attract industry partners and lead to a self-supporting group of economic spin-offs. UI Singapore Research, a limited liability company authorized earlier this year, will administer the ADSC.
A*STAR is Singapore's lead agency for fostering world-class scientific research and talent. A*STAR actively nurtures public sector research and development in biomedical sciences, physical sciences and engineering, with a particular focus on fields essential to Singapore's manufacturing industry and new growth industries. More information about A*STAR can be found at its Web site: www.a-star.edu.sg.