Three awards, two conferences, one week
ECE News
Jonathan Damery, ECE ILLINOIS
3/3/2014
Story Highlights
Graduate student Yi Chen was awarded three research awards for applications of a novel nanofabrication process known as SPERISE, which he developed with Assistant Professor Logan Liu.
SPERISE offers a single-step, low-cost method for fabricating nanostructured surfaces, while also yielding a higher-quality product.
One application, which Chen presented at SPIE Photonics West, uses the process for high-efficiency solar cells. At an ASME conference, he presented a biosensor for early-stage cancer detection, which also involves an innovative approach to biomarker confirmation.
Early last month, the streets of San Francisco in the South of Market and Lower Nob Hill neighborhoods were bustling with nanoengineers and executives of photonics companies, even more so than usual. Within a five-block span, two conferences were in session.
One was SPIE Photonics West, the largest conference about photonics and optoelectronics in North America, drawing a record of more than 21,000 attendees this year. The other was the ASME Global Congress on Nanoengineering for Medicine and Biology, an interdisciplinary event that convenes nanoengineers and biomedical researchers from around the world.
ECE graduate student Yi Chen attended both, where he presented different applications of a nanofabrication process known as SPERISE, which he's been developing with ECE Assistant Professor Gang Logan Liu over the past five years.
(SPERISE is short for simultaneous plasma enhanced reactive ion synthesis and etching.) As the conferences proceeded, Chen's presentations garnered three research awards.
At the SPIE event, Chen demonstrated how SPERISE could be used for the fabrication of low-cost, high-efficiency solar cells, while, at the ASME conference, he presented a highly sensitive biosensor that could be used in early-stage cancer detection.
Given the difference between these applications of SPERISE nanofabrication, the awards that Chen received — the Newport Research Excellence Award and the Best Student Paper in Advanced Fabrication from SPIE, and one of the top doctoral poster awards at ASME — affirmed the versatility and eventual marketability of this platform technology.
"I think they chose me because they see the overall high impact of this research," Chen said. This technology could be translated into commercial manufacturing processes with relative ease.
"We are basically trying to do research with that translational aspect, to really meld this laboratory-based nanodevice research with large-scale industry fabrication and manufacturing," Liu said. "That's the kind of technology the whole industry is looking for. If it's too expensive, even if it's good, the industry will never be able to manufacture it in large scale."
SPERISE offers a single-step, low-cost method for fabricating nanostructured surfaces, while also yielding a higher-quality product. Conventional solar cell materials, for example, are often textured with a chemical solution, but the end product, when viewed under a scanning electron microscope, resembles an irregular range of pyramidal peaks, each somewhere between 5 and 10 micrometers tall. Using SPERISE, the texture is much more uniform. The points are conical and orderly, measuring only 500 nanometers (or 0.5 micrometers) in height.
For solar cells, this surface reflects less than 5 percent of solar irradiation, regardless of the angle of incidence, and it increases the absolute efficiency of the panel by 1 percent. The fabrication process also reduces silicon waste and reduces the environmental impact by eliminating the acidic or alkaline solutions currently used in standard industrial fabrication.
"In a few years, you will see that become a reality," Liu promised of their solar cells, which are being commercialized through Effimax Solar, a startup Chen and Liu cofounded in 2011.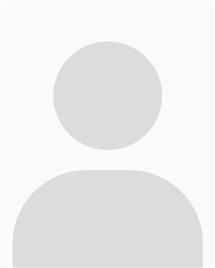 "Consumers will see the price go down, as well as see the performance going up. It's a win-win situation. That is why when Yi presented this research at the conference, the people in the community noticed that this is really ... the right direction the community should move."
Owing to this overarching importance, Chen was selected as one of 16 graduate students to be honored with the Newport Research Excellence Award. "The students are from Europe, U.S., Asia — all over the world," Chen said of the other recipients. "It's the first time a student from [the University of Illinois] got this award."
The best paper award, moreover, was selected from more than 100 entrants in the advanced fabrication category.
Several blocks away, Chen presented his biosensor research at the ASME conference, where his research was selected for one of the top doctoral poster awards. For that application, the surface of the biosensor is textured like the solar cells, using SPERISE, only each cone is even smaller, about 200 nanometers in height. This high-density array is coated with gold nanoparticles, creating so-called 3-D plasmonic nanogaps, which increase the sensitivity of the biosensor by over two orders of magnitude.
This biosensor also demonstrates an innovative approach to disease biomarker confirmation, which Chen applied to early-stage cancer detection. When the biomarker — a blood-borne enzyme known as kinase — bonds with biomolecules on the nanocone surface, a negative charge is generated. The surface, conversely, is attached to an electrode and assigned a positive charge. The polarity differential confirms the presence of the biomarker.
"The blood has a lot of information. You can extract the different information from the blood cell and target different kinds of diseases. Cancer is just one of them," Chen said, indicating the future applications for biosensors that can target larger sets of biomarkers. "We believe this is a translational technology."
By using SPERISE fabrication, the research also suggests that 10 or even 50 times more enzymes could be tested at one time, compared with equally sized biosensors created on smooth substrates. This could improve existing high-throughput screening platforms and minimize the number of false positives and false negatives.
Even beyond solar cells and biosensors, SPIERSE could be applied to a broad spectrum of nanoengineered products, including the light-sensing devices used in night-vision cameras. After Chen's presentation at the SPIE conference, industry representatives sought him out to learn more about his work. "With this platform technology, we could potentially have applications in their field," Chen said. "[Semiconductor manufacturers] were amazed by how uniform the results can be and ... are seeking potential collaborations to improve the performance of their products."
Affirmation like that—whether research awards are won or not — is news that anyone likes to bring back from a week of conferences.