Boppart's Revolutionary Medical Device Wins Top Prize at SPIE and Photonics Media Prism Awards
ECE News
Ryann Monahan and Joseph Park, Illinois ECE
2/12/2020 2:24:49 PM
Story Highlights
An award-winning innovation developed by Illinois ECE Professor Stephen Allen Boppart, Abel Bliss Professor of Engineering, and co-founder of PhotoniCare is set to dramatically change how children's ear problems are evaluated, diagnosed, and treated.

PhotoniCare's TOMi Scope, allows physicians to view fluid directly in the middle ear non-invasively, even in the presence of wax build-up, for the first time. The revolutionary device offers an improved quality of care for ear infection sufferers.

TOMi Scope was awarded best healthcare product at the 12th Annual Prism Awards in San Francisco. The Prism Awards is an annual international competition that honors the best new optics and photonics products on the market.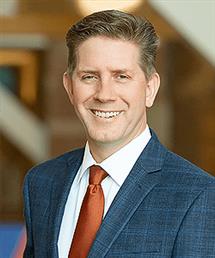 According to Yahoo Finance, Boppart and his team introduced the TOMi Scope, a device that uses advanced light-based technology to see through the eardrum. Physicians can now see a high-resolution depth image to directly visualize fluid and fluid density in the middle ear. TOMi Scope is now the first and only otoscope to provide non-invasive imaging of the middle ear.

PhotoniCare was founded in 2013 armed with a mission to revolutionize healthcare by providing physicians with better diagnostic tools and techniques. PhotoniCare began by focusing on middle ear infections that affect more than 80% of children and are the leading cause of hearing loss, surgery, and antibiotic use, especially for children. Middle ear infections are misdiagnosed up to 50% of the time and more than one million tube surgeries are performed in the U.S. every year.

TOMi Scope has the potential to improve how children's ear problems are evaluated, diagnosed, and treated. According to BusinessWire, "peer-reviewed studies show that the same handheld OCT (Optical Coherence Tomography) technology can be used to image other areas" including the skin and the mouth.

SPIE received over 105 applications for this year's PRISM awards. The finalists were chosen by a panel of international judges, including leaders from both the technology commercialization and funding sectors.

PhotoniCare hopes to develop other applications at the frontlines of healthcare for other diseases and conditions. Boppart is affiliated with the Beckman Institute, the Department of Bioengineering, and the Carle Illinois College of Medicine.

Additional news coverage can be found at Yahoo Finance and BusinessWire