Switzky named first director of Siebel Center for Design
ECE News
Robin Kaler, Illinois Public Affairs
3/30/2018 4:14:06 PM
Story Highlights
Rachel Switzky, an executive director at international design and consulting firm IDEO, has been selected to be the inaugural director of the Siebel Center for Design at the University of Illinois at Urbana-Champaign. Switzky, who earned bachelor's and master's degrees in industrial design at Illinois, will begin the new role June 18, pending approval by the University of Illinois Board of Trustees.
ECE ILLINOIS Department Head William H Sanders, Donald Biggar Willett Professor of Engineering, led the search committee. Fox Family Professor in Electrical and Computer Engineering Andrew Singer has been serving as interim director for the center. He is also director of the Technology Entrepreneur Center and is affilated with the Beckman Institute. Both Sanders and Singer are also affiliated with the Coordinated Science Lab.
"We were looking for a visionary leader who understands the transformative educational opportunities for Illinois students that the Siebel Center for Design can catalyze," Provost Andreas C Cangellaris said. "As a two-time Illinois graduate, Rachel Switzky knows that our students arrive here with the expectation that we offer experiences that will prepare them to have immediate and lasting impact on the world.
"Throughout her professional career, Rachel has been a pioneer in both the concepts and the practices of design thinking across a spectrum of disciplines. This is a powerful combination that has all of us excited to welcome her back home as the inaugural director."
Switzky has worked with many Fortune 100 companies over the past 20 years, leading design teams in imagining and implementing digital design, emergent technologies and impact at-scale. She most recently served on the leadership team of IDEO's 150-person studio in Palo Alto, California, managing a multimillion-dollar design portfolio. Prior to joining IDEO in 2007, she worked in several capacities for the interactive agency Razorfish.
Groundbreaking on the 59,000 square-foot Siebel Center for Design building is slated to take place April 24 on a site located between Huff Hall and the Art and Design Building. Construction is expected to be completed in early 2020.
The center will facilitate and support innovative approaches to product, process and user interface design, with an emphasis on societal relevance, advanced technology, creativity, purpose and multidisciplinary collaboration.
The new building will feature five team-based collaboration studios for up to 400 students, including one studio for large-scale construction and graded access for full-scale prototypes; a large workshop for 3-D printing, metal fabrication, laser cutting, water-jet cutting and computer-controlled machining; two digital media studios for video and audio recording; immersive technologies for virtual reality applications; and public gathering spaces, meeting rooms and galleries to encourage informal interaction.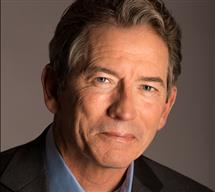 The Thomas and Stacey Siebel Foundation in 2016 provided a $25 million lead gift to establish the Siebel Center for Design. Described as a campuswide hub for student-focused design thinking, the center will cost about $48 million, with the remainder of the money coming from institutional funds.
Thomas Siebel is the chairman of the Thomas and Stacey Siebel Foundation and the chairman and chief executive officer of C3 IoT, an enterprise PaaS and SaaS software company that enables companies to design, develop, deploy, provision and operate large-scale AI and "internet of things" applications. The cross-disciplinary range of his academic degrees from Illinois in history, business administration and computer science are reflected in the tenets of design thinking.
"Tom Siebel's confidence in this university is matched only by the generosity he has demonstrated," Cangellaris said. "His philanthropy spans colleges, fuels faculty excellence in scholarship and research, and opens up new academic possibilities to our students every single day here.
"The Siebel Center for Design is a historic new addition to the physical and the intellectual landscape of Illinois that will significantly change the world's ideas about what a university education will be in the 21st century."