Huang one of five named to Swanlund Chairs, campus's premier endowed recognition
ECE News
Jeff Unger, U of I News Bureau
12/5/2012
Story Highlights
ECE Professor Thomas Huang was one of five Illinois faculty named Swanlund Chairs.
Huang is an expert in image processing/computer vision.
This year's class of joins 10 other scholars who are current Swanlund Chairs.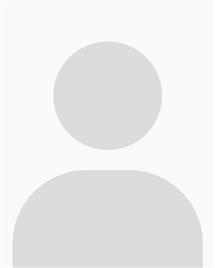 ECE Professor Thomas S Huang was one of five professors at the University of Illinois at Urbana-Champaign who have been named Swanlund Chairs, the highest endowed titles on the Urbana campus.
"I congratulate our five new Swanlund Chairs," said Phyllis M. Wise, the chancellor of the Urbana campus. "Their contributions in teaching, discovery and engagement continue to push the boundaries of what we know and how we use that knowledge to make a better world. The global reputation for excellence enjoyed by the University of Illinois at Urbana-Champaign is apparent in the work and dedication of our faculty, students and staff. These five distinguished members of our faculty raise the expectations and the aspirations of all of us in the Illinois family."
Huang, a researcher in the Beckman Institute for Advanced Science and Technology has spent his career making major contributions to human-centered computing in general and to image processing/computer vision in particular. Huang's work has enabled modern computing to evolve to its current state and will enable its continued evolution. Because of his work, there are now a seemingly endless number of ways to capture, store and share images. He has contributed more than anyone else to the technical underpinning of current international fax, image and video-compression standards. Huang was elected to the National Academy of Engineering in 2001 and has won numerous national and international awards.
The other new Swanlund Chairs are Eric Freyfogle (College of Law), Sharon Hammes-Schiffer (Chemistry), ECE affiliate John A Rogers (Materials Science and Engineering), and Stephen Sligar (Biochemistry).
This year's five new chairs join 10 other scholars (see list) who are current Swanlund Chairs. The program was made possible by a gift from alumna Maybelle Leland Swanlund. Swanlund, who received a degree in library studies from Illinois in 1932 and who died in 1993, provided a $12 million endowment for chairs to attract leaders in the arts and sciences at the university and recognize current faculty members who have made exceptional contributions in their fields. The awards are for five years and may be renewed.
Swanlund Endowed Chairs
Tamer Başar, Electrical and Computer Engineering
May Berenbaum, Entomology
Leon Dash, Journalism
Eric Freyfogle, Law (2012)
Nigel Goldenfeld, Physics
Laura Greene, Physics
Sharon Hammes-Schiffer, Chemistry (2012)
Frederick Hoxie, History
Thomas Huang, Electrical and Computer Engineering (2012)
Arthur Kramer, Psychology
Gene Robinson, Entomology
John Rogers, Materials Science and Engineering (2012)
Klaus Schulten, Physics
Stephen Sligar, Biochemistry (2012)
Daniel Sullivan, Theatre