Senior Design gone wild: ECE Senior Design projects help with wildlife research
ECE News
Nathaniel Lash, ECE ILLINOIS
8/1/2012
Story Highlights
Four ECE Senior Design groups worked on project to assist the Illinois Natural History Survey in researching river otters.
Projects included taking paw prints of the otters and a motion sensitive video surveillance.
Course director P. Scott Carney said the projects allowed students to create things that matter to other researchers at Illinois.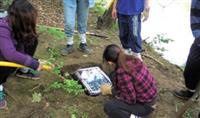 Researchers with the Illinois Natural History Survey had a problem. Interested in collecting data on movement and activity patterns of the state's newly restored populations of Illinois river otters, researchers wanted to provide meaningful data to the state's wildlife experts who manage the state's natural resources. However, their study of the North American river otter, a species that was nearly wiped out from the state by the beginning of the 20th century, was limited by the tools at their disposal.
"River otters were absent from their historic range in Illinois for so long that the opportunity to study them just wasn't there," said Samantha Carpenter of the Illinois Natural History Survey. "As a result, there are several basic questions about river otters in Illinois that have yet to be pursued."
Carpenter was encouraged by Nohra Mateus-Pinilla, a wildlife veterinary epidemiologist at the Illinois Natural History Survey, and Jan Novakofski, Animal Sciences professor, to explore possibilities in ECE to bridge the technological gap between her needs and the state-of-the-art in otter tracking.
"Dr. Novakofski pointed out that we are on a campus with the nation's top Department of Electrical and Computer Engineering. He suggested that I reach out and explore possibilities," Carpenter said.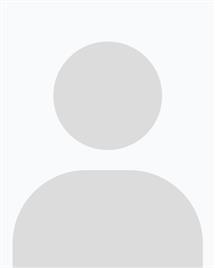 Carpenter developed some ideas for ECE student projects and approached ECE Associate Professor P. Scott Carney, course director for ECE 445: Senior Design, who then presented the project topics to the Senior Design students. During the spring 2012 semester, four teams tackled projects that are now advancing the Survey's ability to monitor the growing river otter population.
"We were kind of intrigued by the otter projects," said ECE senior Sabrina Cheng, who helped develop a device to image otter footprints. "We thought it would be a fun thing, and quite a challenging thing to do, because it's never been done before."
In addition to Cheng and her team's "Otter Print Shooter," ECE seniors developed three other devices, ranging from a system of cameras and infrared beams to two systems that can remotely track the creature's behavior and movement.
A pilot version of two projects, the print shooter and the camera system, were deployed into the study site after only a semester of development. They were installed in an otter latrine, a site regularly used by river otters for scent marking and socializing.
Otter Print Shooter
North American River otters wear identical fur coats, making them indistinguishable with the naked eye or ordinary cameras. But researchers believe that otter paws have unique patterns, much like human fingerprints.
"In order to be able to estimate population abundance, you need to be able to definitively recognize individuals," Carpenter said. "Three individuals we capture on video one night may or may not be the same three individuals we capture on video the next night in the same site."
ECE seniors Sabrina Cheng, Hoong Chin Ng and Sze Yin Foo developed this project using some rarely tried ideas. The design is seemingly simple – a box with an acrylic glass top and a digital SLR camera at its base – but an array of different fragile sensors, triggers, and lights were necessary to get the device running, including a lesser-known physical phenomenon called frustrated total internal reflection that they used to get the ridges of fingerprints to "light up."
"There were no fewer than three technologies in their project that I told them I didn't think would work," said Tom Galvin, ECE graduate student and a TA for ECE 445. "I told them I was a bit skeptical it would work, but they showed it was correct."
Otter Stalker System
Even though it won't help identify individual otters, it's still valuable for biologists to be able to observe their subjects in the wild. Carpenter and her team had been using trail cameras – a video camera married to an infrared beam in a single device – that begin filming whenever the beam is tripped. But due to the spry nature of the otter and the narrowness of the beam, the camera didn't always give them the footage they needed.
"Whenever we would place the trail camera in an optimal location so that the otters would break the beam, it wasn't the optimal location for the camera angle to be recording the activity," Carpenter said. "They'd run right past, and we'd just get a video of the tail flashing by.… It was just too difficult to see what they were doing."
ECE seniors Yon Chiet Ng, Hui Lin Ng and Yong Siang Pay overcame these limitations by creating a device with multiple beams to communicate wirelessly with several cameras. This enabled the team to place cameras in locations to get a wider shot of otters when they use the site. This device, like the print shooter, is already at the field site, recording otter, as well as other creature, activity.
"We actually had the opportunity to go out and try our project. This is a good, useful experience for us," said Yon Chiet Ng. "I'm glad that our project is not just tested in the lab, but is being tested outdoors, in the field, so that it can be used."
Other projects
Though they have not yet been deployed in the field, two other projects were developed as Senior Design projects.
ECE seniors Kenji Nanto, Jared Lesicko and Miceal Rooney developed a tool that uses RFID tags to gather data on otter behavior. Using an antenna and temperature reader, the Behavioral Otter Tracking tool will measure the frequency of tagged otters entering or leaving a certain area, as well as other environmental factors.
ECE seniors Sugato Ray, Andrew Beugelsdijk and Nick Gruebnau began developing a system to overcome the perennial problem of otters' body shape (their heads are smaller than their necks) that makes the use of GPS collars unworkable. Gruebnau plans to finalize packaging design next semester in an independent study.
"Currently if you want to track a river otter, you have to surgically implant a radio transmitter in the animal's body cavity and track it with a handheld antenna or an aircraft," Carpenter said.
Carpenter had been looking for small, implantable GPS chips, but had not been able to find any companies developing any such systems.
Leave it to electrical engineering students to do the impossible.
"If you can articulate your problem well enough, the ECE department can probably come up with a solution," Gruebnau said, "I really think that biologists and engineers have never really talked to each other. U of I engineering students like myself have been studying their entire college careers to take on these kinds of issues."
Opening doors
"The projects with ECE are immensely exciting," Mateus-Pinilla said, "because they provide an opportunity to develop good individual animal detection tools to generate unbiased estimates of occupancy, distribution, and abundance of this species. They fulfill the search for noninvasive tools to conduct these ecological studies."
As for Carney, the projects represent something he wants his students to internalize: create things that matter.
"I think engineering needs to be outward-looking," he said. "I am so glad that Samantha [Carpenter] and Professor Mateus-Panilla brought our students this opportunity to help our colleagues at the INHS do something that matters outside technology itself."