Boppart presents at congressional briefing
ECE News
Tom Moone, ECE ILLINOIS
11/22/2011
Story Highlights
On November 17, ECE Professor Stephen Boppart took part in a Congressional briefing convened by the Optical Society of America.
He discussed the role of medical imaging how it has made an impact in healthcare.
He also discussed a new initiative to develop imaging devices that can be used by primary care physicians.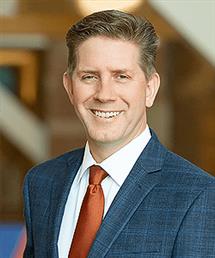 On November 17, 2011, ECE and Bioengineering Professor Stephen Allen Boppart took part in a congressional briefing convened by the Optical Society of America (OSA). The briefing wsa held under the auspices of the Advisory Committee for the Congressional Research and Development Caucus.
The November 17 briefing had the topic of "Medical Imaging: Research and Development Saving Lives." Boppart, a researcher in the Beckman Institute for Advanced Science and Technology, was the first of three speakers. His presentation was on "The Future of Healthcare with Optical Biomedical Imaging." Participants shared with members of Congress and their staff how federal support has driven the development of photonics imaging technology that is having positive impact on patients' lives every day.
Boppart said that in his remarks he wanted "to emphasize the role of medical imaging and how this technology has enabled us to look into the body at many different size scales, how imaging has enabled us to diagnose disease, and how imaging has made a difference in our healthcare."
Discussing the importance of federal funds for research such as for his own work on optical coherence tomography, an imaging technology, Boppart said, "Federal dollars have been used to fund technology that's going to change and improve health care. They already have. In the area of optics and high-resolution optical imaging, there's going to be better healthcare, economic development with new companies, new jobs, and new areas of research to investigate."
Boppart's remarks in part focused on work he has been doing to develop optical coherence tomography for use in surgical situations. "We can now do real-time microscopic imaging in the operating room without waiting for pathology," he said. The use of this imaging technique will help reduce re-operations, which currently can be necessary in such surgeries.
Boppart also discussed a new initiative he is working on, with federal support, to develop imaging devices that are compact and simple enough to be used by primary care physicians. "We want to get better diagnostic technology to the front line," said Boppart. "This way, we can better detect disease in the general population and make better referrals to specialists."
The other speakers during the briefing included Joseph Schmitt, vice president of research and development at Lightlab Imaging, LLC, a company specializing in photonic imaging, and Joseph Izatt of Duke University.
The Congressional Research and Development Caucus website states that its briefings "highlight the importance of research and development, and illuminate the interdependency of research efforts across disciplines to our nation's future. The Caucus informs Members of Congress and their staff about the various benefits of investment in research and development, including economic, educational, and innovative benefits."