Han Wui Then works to create faster, cheaper network technology
ECE News
Charlie Johnson, ECE ILLINOIS
7/23/2009
Story Highlights
Grad student Han Wui Then's transistor laser earned him a finalist spot for the 2009 Lemelson.
The transistor laser is more cost-efficient than current optical transmitters.
His invention has the potential to bring the internet to very remote/impoverished areas.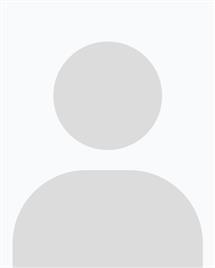 ECE graduate student Han Wui Then holds a laser and casing in his hand, lightly juggling it up and down to get a sense of its proportions, like a pitcher getting a feel for a new baseball. He puts the laser down on a table in front of him and pulls out a tiny plastic case about the size of a quarter. Then opens the case and carefully removes a chip which he places on the table next to the laser. The fact that the tiny wafer, a mere fraction of the larger laser, contains 320 transistor lasers is amazing. But not as amazing as what Then says next.
"This chip can bring the Internet to school children in rural Malaysia or Africa. Anywhere there is a need," said Then.
Then's idea to apply transistor laser technology to develop an ultra-linear laser source earned him a spot as a finalist for the 2009 Lemelson-Illinois Student Prize, an annual award presented to a current Illinois student who has created or improved a product or process, applied a technology in a new way, redesigned a system, or demonstrated remarkable inventiveness in other ways. The award is administered by the Technology Entrepreneur Center as a way to promote innovation, creativity, and entrepreneurship in Illinois students. Of the eight finalists this year, three were from ECE. On March 4, John Wright, a fellow grad student in ECE, was selected as this year's winner.
Working in conjunction with ECE Professors Nick Holonyak, Jr and [m-feng], Then developed an ultra-linear laser source, which employs the transistor laser in a unique manner to transmit both extremely noisy and extremely quiet signals from satellites across the globe. Transistor laser technology was invented at Illinois by Feng and Holonyak in 2004. In a transistor laser, the functions of both the transistor and laser are integrated and coupled into the same device, which allows the transistor to beam its output in optical form--possibly over extremely long distances--while still maintaining its function as a transistor, a key component of integrated circuits. The use of an ultra-linear laser allows high performance networking and computing technologies to work faster and cheaper. For example, optical transmitters presently deployed in a satellite link use discrete laser and electronic components and can frequently cost more than $10,000. Then estimates that the final cost of installing one of his transistor laser-based solutions in place of the transmitter would be around $10.
"The technology of the transistor laser is going to be a real breakthrough. The ultra-linear laser source is merely an example where the transistor laser technology could be deployed advantageously," said Then.
The reduction in cost of transmitting data opens up worlds of possibilities for the transistor laser. One of the potential benefits of the technology is its ability to allow remote villages access to information, like television and the Internet, via remote satellite technologies. Because so many villages in developing nations are separated from technological centers due to terrain, distance, or lack of infrastructure, satellite transmissions are the only way for those in rural villages to receive television, telephone, or Internet signals. Internet signals via satellite is certainly not new technology, but the high cost of building, launching, and maintaining the satellites prevents many in poorer countries from regular access.
"It's also just too costly for the government to lay copper cables or even fiber optics across the geographical terrain," said Then. "The cost is just far too great to handle. If we were to commercialize this technology and bring it to these places, you will see schools in those places with Internet."
Then, a native of rural Sarawak, Malaysia, feels that access to information is key to helping developing nations compete in the global arena."In the rural villages in my country before the era of the Internet and satellite TV, when a teacher asked the class what their ambition was, eight out of ten elementary school students would say they wanted to be teachers, because it was the only professional they came in contact with day to day," said Then. "Now, in villages where they do get Internet and television, the children of the present generation aspire to be CEOs and leaders. It's absolutely amazing how information can change the lives of people."