Illinois ECE student to appear on Amazon Prime's "The College Tour"
Three Grainger Engineers will appear in the University of Illinois Urbana-Champaign's episode of "The College Tour" which streams on Amazon Prime. This series goes across the country so students can share what makes their campus great. The University of Illinois episode will be available on May 23.
Watch the Premiere and After Show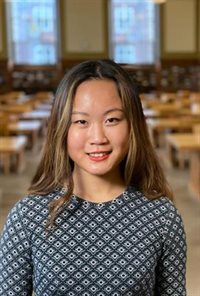 Mona Fang
Mona Fang is majoring in aerospace engineering and is from Naperville, Illinois. She worked with the UIUC Cosmology lab as an undergraduate research assistant and founded Karma Trade, a zero-waste company. During her freshman year, Karma Trade was entered into numerous competitions and events, including COZAD, iVenture Accelerator, and the Illinois Impact Incubator.
Mona's segment will focus on UIUC's support for entrepreneurs.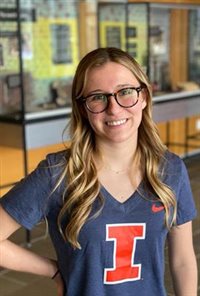 Mackenzie Kirkham
Mackenzie Kirkham is majoring in computer science and hails from Chesterton, Indiana. Mackenzie conducted research as a member of the Social Research and Technology Innovation Laboratory, and was a member of the Gigabit Girls, an organization designed to "improve the lives of global residents." She has also participated in HackIllinois, and studied abroad at a university in Sydney, Australia.
Mackenzie will address all the opportunities she found at UIUC during her "College Tour" segment.
Mihir Vardhan
Mihir Vardhan is majoring in electrical engineering and is originally from Gurugram, Haryana, India. A self-described "maker", Mihir has participated in a variety of competitions for his projects, including Hackathons and Robotics Competitions. In 2018, he was admitted into the Avishkaar Hall of Fame, and received an Innovator's Award for his installation of a solar plant. During quarantine last year, he developed the "Terminator Turbo," a sanitation device designed to reduce the chance of exposure to COVD-19.
In his segment of "College Tour," Mihir will talk about the innovations in research at UIUC that have a real world impact.