Kumar's op-ed highlights higher education crisis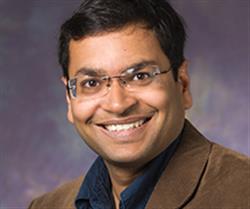 In an op-ed from the Washington Examiner, ECE ILLINOIS Professor Rakesh Kumar provided his explanations for the cause of the higher education crisis. Colleges are reporting a decline in enrollment for the eighth year in a row after a long period of sustained growth in enrollment.
Likewise, the total number of operating colleges has fallen for four straight years and out of the surviving private colleges, at least 25% are running budget deficits. The college premium or the increase in salary from a college degree has stagnated and public confidence in the value of college education is at an all-time low.
Kumar hypothesizes that the higher education crisis can be attributed to several factors: declining birth rates, a relatively strong labor market, and the combination of the growth rate of tuition and reduced enrollment. According to Kumar, schools can still save themselves through innovation. "Innovation must begin with the goal of maximizing the value of a college education," said Kumar.
One of Kumar's proposed solutions is to place more emphasis on team-based experiences that allow for students to have an opportunity to actively engage with one another in-person. An alternative solution is to focus on hands-on, project-based learning that can be supplemented by new and emerging educational resources.
Kumar also suggested loosening the structure of modern degree programs. Removing rigid majors and fixed courses would allow for greater accommodation of the diverse needs of students and prepare them better for the job market.
Read more from Kumar's op-ed in the Washington Examiner here.