Bayram designated as OSA Senior Member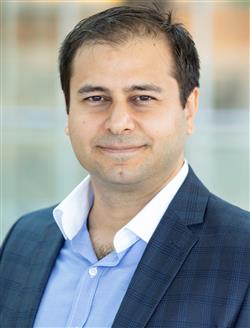 ECE ILLINOIS Professor Can Bayram was recently elevated to Senior Member of the Optical Society of America (OSA). This designation recognizes his exceptional experience, professional accomplishments, and service. He was nominated by Professor Jean-Pierre Leburton (nominator) and endorsed by Professor John Dallesasse. Bayram is also affiliated with the Micro + Nanotechnology Lab.
The Optical Society of America is the leading professional society in optics and photonics. According to their website, their missions "is to promote the generation, application and archiving of knowledge in optics and photonics and disseminate this knowledge worldwide." Founded 100 years ago, OSA strives to advance the science of light and to promote technical and professional development by uniting and educating scientists, engineers, educators, technicians, and business leaders worldwide.