Bayram honored with TASSA Young Scholar Award
ECE ILLINOIS professor Can Bayram was recently awarded with the Turkish American Scientists & Scholars Association (TASSA) Young Scholar Award which recognizes the accomplishments of young Turkish American scholars across the world. The TASSA Conference strives to establish a dynamic platform for both young and experienced American, Turkish, and Turkish-American scientists and scholars in hopes of exploring and developing new collaborative initiatives. Every other year, only three junior faculty members are chosen to receive this prestigious award. Bayram is also affiliated with the Micro + Nanotechnology Lab at Illinois.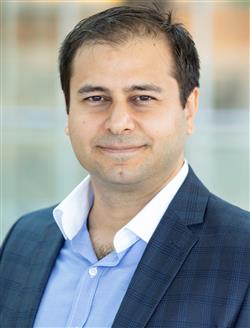 Winners of the TASSA Young Scholar Award will also present at the biennial TASSA Conference whose theme is centered on "Disruptive Ideas and Technologies." According to the TASSA website, "social, economic, and technological changes often require an idea or innovation that challenge the norm and create a completely new social structure, industry, or market; and eventually disrupt the establishment displaying time-honored firms, products, and alliances."