Sweet joins ECE ILLINOIS as director of communications
ECE ILLINOIS welcomed a new director of communications to its Office of Advancement in late November.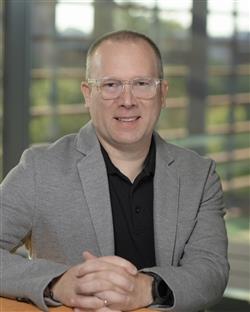 Todd M. Sweet will manage strategy for the department's communications, corporate relations, and student and alumni relations. He'll support all other facets of ECE ILLINOIS' advancement efforts, as well.
"I'm thrilled to be joining an experienced advancement team working to strengthen the excellence of the department," he said. "ECE boasts an amazing group of faculty, students, alumni, and industry partners; I look forward to working with them."
Sweet joins ECE ILLINOIS after nine years at the University of Illinois' College of Business, where he most recently worked as director of advanced media. He has a degree in economics from The Colorado College, as well as a certificate in web technology from the University of Washington.
Sweet said he's looking forward to promoting ECE ILLINOIS and demonstrating both its excellence and commitment to changing the world.
"ECE ILLINOIS is highly regarded on campus, nationally, and internationally for its programs and world-changing research," Sweet said. "The goal is to increase our impact through outreach and engagement with all of our constituents."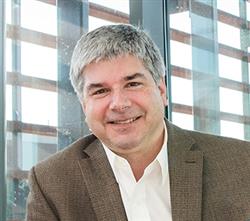 Department Head William H Sanders, the Donald Biggar Willett Professor of Engineering, said he's pleased to welcome Sweet to ECE ILLINOIS, and is looking forward to Sweet's leadership within the Office of Advancement.
"Todd brings with him an impressive track record of managing communications in a large, diverse college on the Illinois campus," Sanders said. "I'm looking forward to his contributions."