Boppart and Jain named AAAS Fellows
Four University of Illinois faulty members have been named fellows of the American Association for the Advancement of Science (AAAS), including two from ECE Illinois.
Professors Stephen Allen Boppart and Kanti Jain are among 388 honorees recognized for their "scientifically or socially distinguished efforts to advance science or its applications." New fellows will be recognized in a ceremony February 15 at the 2014 AAAS Annual Meeting in Chicago.
"This year's AAAS fellows demonstrate that Illinois is at the forefront of research and innovation," said Chancellor Phyllis M. Wise. "Their outstanding scholarship has revolutionized technologies from medical imaging to microchips and added to our fundamental understanding of chemistry and materials. These four faculty members embody the spirit of Illinois research, which seeks to advance science while shaping society."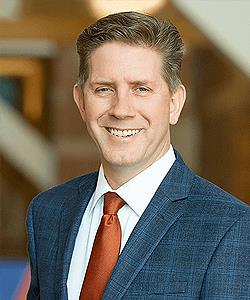 Boppart, an Abel Bliss professor of engineering, was cited for "distinguished contributions to optical coherence tomography and its applications to biomedical imaging." Boppart works at the intersection of engineering, medicine and biology. He uses advanced optical technology to develop high-resolution, noninvasive tissue imaging techniques for real-time clinical diagnostics, surgery and cancer care, as well as for basic biological discoveries. His research group works with clinical and industry partners to develop novel multifunctional imaging devices for hospitals and clinics.
Boppart, who is also a professor of bioengineering and of medicine, earned his doctorate in medical and electrical engineering from the Massachusetts Institute of Technology in 1998 and his medical degree from Harvard Medical School in 2000. He joined the faculty at Illinois in 2000, returning to the campus where he earned his bachelor's and master's degrees. He is a full-time faculty member at the Beckman Institute for Advanced Science and Technology and also is affiliated with the Micro and Nanotechnology Laboratory and the Institute for Genomic Biology. He is a fellow of the Optical Society of America, SPIE International Optical Society and the Institute of Electrical and Electronics Engineers.
"I look to the AAAS as being one of the foundational societies of science in our country," Boppart said. The association publishes the journal Science, which is among the most highly regarded scientific journals in the international research community. "To be recognized from a much broader scientific audience than just my own particular field is really quite an honor."
Jain was recognized for "the invention and development of fundamental manufacturing processes and systems for high-resolution and large-area micro- and nanolithography." In the early 1980s, he pioneered the laser lithography techniques now commonplace in microchip manufacturing. In the 1990s, he invented the large-area lithography technologies widely used today in the production of flat-screen televisions. His recent research focuses on developing new lithography technologies for fabrication of nanoscale semiconductor devices, multifunctional sensors, flexible displays, and other applications.
Jain earned his doctorate in electrical engineering and physics from Illinois in 1975. After 30 years in the microelectronics industry, he returned to join the faculty at Illinois in 2006. Jain is a member of the National Academy of Engineering and a fellow of the Institute of Electrical and Electronics Engineers, the Optical Society of America and the International Society for Optical Engineering.
Illinois faculty members Sharon Hammes-Schiffer and William P. King have also been elected fellows.
Hammes-Schiffer, a Swanlund Professor of Chemistry, was selected for "the development of innovative theories and computational methods for studying proton, hydride and proton-coupled electron transfer reactions in chemical and biological systems." Her research focuses on chemical reactions in solution, in proteins and at electrochemical interfaces, particularly the transfer of charged particles driving many chemical and biological processes. Her group has developed theories that blend classical molecular dynamics and quantum mechanics, as well as theories that describe proton-coupled electron transfer reactions. This work has applications in catalyst design for solar cells, understanding how enzymes work, protein engineering and drug design.
King, an Abel Bliss professor of mechanical science and engineering, was elected for "seminal contributions to the engineering of nanometer-scale thermal and mechanical systems and their applications to fundamental understanding of the properties of materials." King's research lies at the intersection of thermal and mechanical science, using advanced instrumentation techniques to discover the properties of materials and manipulate those properties for commercial applications, such as microbatteries and graphene electronics.
The American Association for the Advancement of Science, the world's largest general scientific society, was founded in 1848. Fellows are chosen for their outstanding contributions to the field, a tradition since 1874.