Presenting the 2014 ECE Alumni Awardees
ECE News
Daniel Dexter, ECE ILLINOIS
10/13/2014
Story Highlights
The Distinguished Alumni Award is being conferred upon Walter J. Atkins Jr., Nick Holonyak Jr., Anthony T. Maher, Leon Presser, Yi-Min Wang, and Richard K. Williams.
The Young Alumni Achievement Award is being conferred upon Jack Buser and Jonathan Mamou. The Marcia Peterman Award is being conferred upon Denise Turic. The Lou Liay Spirit Award is being conferred upon Michael L. VanBlaricum by the Illinois Alumni Association.
The winners of the awards will be honored at the ECE Alumni Awards Banquet on October 24.
Every year the ECE Alumni Board of Directors can choose just a few of the department's many highly-accomplished alumni to recognize with the Distinguished Alumni Award, the Young Alumni Award, and the Marcia Peterman Award. The winners of these awards have distinguished themselves and ECE ILLINOIS through their outstanding work and leadership.
ECE ILLINOIS will celebrate these alumni during the 45th ECE Alumni Awards Banquet on Friday, Oct. 24, in the Kavita and Lalit Bahl Meeting Room, 3002 ECE Building.
Students are also invited to attend the Distinguished Alumni Panel, where they can hear more about the winners' successes and ask questions. It's scheduled for 4 p.m. Thursday, Oct. 23, in the Kavita and Lalit Bahl Meeting Room, 3002 ECE Building.
Distinguished Alumni Award
The Distinguished Alumni Award honors ECE alumni who have made professional and technical contributions that bring distinction to themselves, the department, and the university.
Walter J. Atkins Jr. (MSEE '71, PhD '77) will be recognized for "significant contributions in engineering education and leadership, and in the field of satellite communications."

Atkins is the president and principal business coach at Pacific HiTech Development, a business and technology consulting firm specializing in the development and growth of technology-related businesses. He founded Pacific HiTech Development after retiring from Hughes Space and Communications Company, where he was general manager and business unit leader for the Military Satellite Communications Business. Atkins also served as deputy department head and tenured professor of electrical engineering at the U.S. Air Force Academy.
Nick Holonyak Jr. (BSEE '50, MSEE '51, PhD '54) will be recognized for "the invention of the LED, semiconductor laser, and the quantum well laser for modern display, lighting, and optical communication."

Holonyak is a pioneer in the field of optoelectronics, devices that convert electricity into light or vice-versa. He gained eminence through his numerous inventions and contributions to advances in semiconductor materials and devices. He is credited with the development of the first practical light-emitting diode, or LED, a semiconductor crystal device that emits light when electrified. LEDs now are commonly used on items ranging from instrument panels to television screens.
Anthony T. Maher (BSEE '68, MSEE '69) will be recognized for "for laying the groundwork for digital communication in the voice, data, and video networks that are ubiquitous today and significant leadership and entrepreneurship in the telecommunications industry."

Maher contributed to designing the revolutionary digital communication systems, 4ESS and 5ESS, while working for Bell Laboratories in 1971. He would eventually go on to create digital systems for Siemens, where his activities expanded into leading large development teams and marketing in system engineering. His efforts culminated in 1996 with him becoming the COO of Siemens Telecommunications Division and overseeing the global efforts of 51,000 people.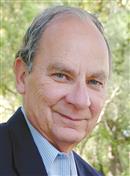 Leon Presser (BSEE '61) will be recognized for "leadership and pioneering achievements in computer software education, the software industry, and for his promotion of entrepreneurship."

Presser was a faculty member in the Computer Science Department at the University of California (UCLA and UCSB) for more than eight years. During his tenure, he co-edited and co-authored one of the first books on computer science. After leaving the university, he founded Softool Corporation, a successful software tools company that designed and marketed a family of software change-management tools that led to the creation of a whole new segment of products in the software industry. Presser has received numerous honors including being recognized by President George H.W. Bush in 1992.
Yi-Min Wang (MSEE '90, PhD '93) will be recognized for "contributions to dependable computing and web security, and leadership in industrial research."

Wang is managing director of Microsoft Research Technologies, with the main mission of turning world-class research into world-changing innovations. His projects include the Skype Translator for real-time speech-to-speech translation, Project Adam for large-scale, brain-like deep learning, Catapult hardware specialization, Blackbird shape-writing technology that broke the Guinness World Records on texting, and Flat Datacenter Storage technology that broke the MinuteSort records.

Richard K. Williams (BSEE '80) will be recognized for "the invention of the trench power MOSFET technology and entrepreneurial leadership in the development of mixed power and signal integrated circuits."

Williams is responsible for the invention of trench power MOSFET, a specialized type of power-management transistor that charge lithium ion batteries and drives the motors in refrigerators and fans. He co-founded AnalogicTech in 1998, which was at the frontline of the mobile applications boom, and it quickly became a leader in power management for those devices. Since selling his company AnalogicTech in 2012, he has established two new startup companies, Applied BioPhotonics and Adventive Technology, based in Hong Kong and Taiwan, with subsidiaries around the world. He has also invented and developed several other milestone devices, including an airbag controller IC for Mercedes-Benz and a LiIon battery disconnect switch for Sony and Apple Computer.

Young Alumni Achievement Award

The Young Alumni Achievement Award recognizes alumni younger than than 40 years old who have made outstanding professional contributions to their field.
Jack Buser (BSEE '98) will be recognized for "visionary leadership in the gaming industry."

Buser is senior director of PlayStation Now, and acts as general manager for all cloud game streaming initiatives for Sony Computer Entertainment America (SCEA). His career spans more than 16 years in the game, online entertainment, and consumer electronics industries. He has overseen several online platforms for SCEA, including PlayStation Plus, PlayStation's premium online membership, and PlayStation Home, the first free-to-play social game platform for consoles.
Jonathan Mamou (MSEE '02, PhD '05) will be recognized for "technical contributions to biomedical ultrasonics."

Jonathan Mamou is the research manager of the Frederic L. Lizzi Center for Biomedical Engineering at Riverside Research in New York, New York. The Lizzi Center focuses on the development of novel ultrasound and optical methods for biomedical applications and Jonathan has served as principal investigator and co-investigator of several NIH-funded projects. One of his current projects uses very-high-frequency ultrasound to characterize human lymph nodes excised from cancer patients.

Marcia Peterman Award
The Marcia Peterman Award was established by the ECE Alumni Association to honor the memory of Marcia Peterman, longtime secretary to the association. This award is presented annually to a former ECE Alumni Board member for dedicated service as a member of the board.
Denise Turic (BSEE '88) will be recognized for "devoted and loyal service to the University of Illinois and the ECE ILLINOIS Alumni Association."

Turic served on the ECE Alumni Board of Directors from 2006 until 2013, and served as president from 2007 to 2010. She received the Orange and Blue Appreciation Award in 2013. Her career in semiconductors began as a product engineer at SGS-Thompson Microelectronics in Dallas, a position obtained through on-campus interviews. This led to work at the first of two successful startups. At Benchmarq (acquired by TI) she designed and implemented a state-of-the-art Unix-based document control system using hypertext links. The system was instrumental in Benchmarq's obtaining ISO9000 certification and passing rigorous quality audits. Next, Turic joined a small group of engineers designing MOS integrated circuits, including memory modules, at Cirrus Logic, where she was a senior design engineer.

Denise then helped form the Dallas-based microelectronics division of PowerSmart (acquired by Microchip Technology), a spin-off from Duracell. It developed smart-battery ICs. Since the acquisition in 2002, she has supported customers in the Americas and Europe as principal marketing engineer and currently as a senior field sales engineer.

Lou Liay Spirit Award

The Lou Liay Spirit Award is bestowed upon alumni by the University of Illinois Alumni Association. The award recognizes alumni who have consistently demonstrated extraordinary spirit and pride in support of the university, its Alumni Association, and related organizations.

Michael L. VanBlaricum (BSEE '72, MSEE '74, PhD '76) will be recognized for "extraordinary loyalty, commitment, dedication, and service to the University of Illinois" during Homecoming weekend.

VanBlaricum is president-elect of both the ECE ILLINOIS Alumni Board and the University's Spurlock Museum Board of Trustees. VanBlaricum also initiated the Illinois Distributed Museum, which showcases the university's engineering and technological innovations. He has served as a judge for the Engineering Open House (which he co-chaired in 1972) and as guest curator for "The Birth of Bond: Ian Fleming's Casino Royale at 60," an exhibit at the university's Main Library, which featured his collection of Bond memorabilia. A 2006 recipient of the ECE Distinguished Alumnus Award, VanBlaricum is a life member of the UI Alumni Association and the UI Foundation.