ECE PULSE offers new features to students
ECE News
Mark Pajor, ECE ILLINOIS
4/8/2014
Story Highlights
ECE PULSE, a tech conference organized by ECE ILLINOIS students, had a successful third year that drew more than 400 students.
PULSE 2014 revamped its competition format, encouraging more creativity and welcoming more students to participate.
The conference concluded with a startup panel, featuring entrepreneurs forging their own paths in the engineering business world.
ECE PULSE, an annual technical conference organized by ECE ILLINOIS students, is growing in scope. In its third year, PULSE reached its attendance capacity with more than 400 students and had representatives from more than a dozen companies. This year's PULSE organizers pushed the limits of a student-run conference with a revamped competition format and the addition of a startup panel.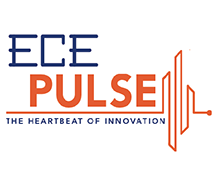 "PULSE is a conference run by the students, for the students," said Ankit Jain, PULSE 2014 conference director and a senior in electrical engineering. "It's a celebration of ECE, and it shows students the significance of their classes for outside applications and industry."

An intensive competition took place two weeks before the conference. It drew more than 150 participants who formed more than 70 teams of one, two, or three students. Teams were tasked with a design challenge and had 12 hours to work on their entries.

As part of the new format, teams competed in a total of five challenges, each focused on a different area of ECE: audio, software, logic design, embedded systems, and transistor-transistor logic. The latter two challenges were specifically aimed at freshman students, facilitating more participation from younger ECE majors.

"This year, students were given a lot more flexibility on how to design their solution," Jain said. "They were able to make more creative design decisions."

The software competition challenged teams to create a Pokédex from the popular "Pokémon" video game series, a digital index capable of identifying all of the Pokémon. The logic design challenge asked competitors to design a safe with complex characteristics, such as an automatic timer to reset number entry after a period of inactivity.

Prizes for the winners included Grado Labs headphones and Leap Motion controllers, USB peripheral devices that sense hand movements for input. The prizes were awarded to the competition winners announced February 28, the first night of the conference.

That evening also featured a promotional video for PULSE 2014. The video was later shown to legislators during Congressional Visits Day, where it was well-received, Jain said.

At the conference, the video was followed up by speeches from Jain and Interim Department Head William Sanders. ECE alumnus Eric Klinker, CEO of BitTorrent, made the keynote speech, addressing the future of the Internet and the possibility of large-scale peer-to-peer networking. The first night concluded with a student projects fair and a networking dinner with the conference's sponsors.

The next day, after tech talks led by representatives from Rolls Royce, Wolfram, Microsoft, Caterpillar, Nexteer, Qualcomm, and Texas Instruments, students were able to attend the startup panel.
The startup panel featured four pioneering professionals: Kyle D. Blocher, CEO of Blocher Consulting; Eduardo Torrealba, CEO of OSO Technologies; Brett Walker, CEO of Electroninks Incorporated; and Dave Arel, Director of Javascript Engineering and Head of Front-End of Belly.

The four speakers offered insights from their diverse backgrounds, as they work on everything from software consulting to digital customer loyalty programs. The startup panel presented an entrepreneurial alternative to joining a large company, and the Q&A provided students with the opportunity to learn details about starting and running a startup. After the panel, the conference concluded with a social mixer.

PULSE 2014 was run by ECE undergraduate students involved with several student groups: IEEE, HKN, WECE, and ECESAC. With the addition of the startup panel and the update to the competition format, this student-led technical conference continues to grow in size and ambition.

"We definitely took some big steps this year," Jain said. "I look forward to seeing how we take it further in the years to come."