Boppart's developments in medical instruments earn him 2014 Innovation Transfer Award
ECE News
Meg Dickinson, ECE ILLINOIS
2/28/2014
Story Highlights
Developing medical instruments that will change the way both primary care doctors and cancer surgeons treat their patients has earned ECE Professor Stephen Boppart the 2014 Innovation Transfer Award.
The award recognizes an individual or group from the University of Illinois whose invention or work has been successfully transferred into the public sphere.
Boppart has developed tools that use optical coherence tomography to help doctors and surgeons better treat their patients.
Developing medical instruments that will change the way both primary care doctors and cancer surgeons treat their patients has earned ECE Professor Stephen Allen Boppart the 2014 Innovation Transfer Award.
Boppart and other Innovation Award winners were recognized at the February 27 Innovation Celebration, which took place at the National Center for Supercomputing Applications.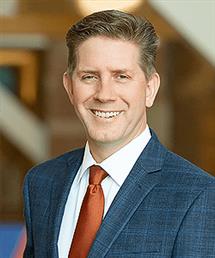 The award recognizes an individual or group from the University of Illinois whose invention or work has been successfully transferred into the public sphere.
The Champaign County Economic Development Corporation hosts the Innovation Celebration, with the help of several sponsors, including several units within the University of Illinois.
Boppart called the award "a surprise," and he found himself in good company with its other nominees: Stephen Sligar, director of Illinois' School of Molecular and Cellular Biology, and Scott White, a professor of aerospace engineering.
"I think what we do, and what this award means and symbolizes, is that we're all very good at being creative, being innovative, and using new ideas and research for investigating fundamental principles to really make an impact on society," Boppart said.
Boppart is the director of Imaging at Illinois, a campus-wide initiative, and head of the Biophotonics Imaging Laboratory in the Beckman Institute for Advanced Science and Technology. He is an Abel Bliss Professor of Engineering, with joint appointments in ECE ILLINOIS, as well as the Departments of Bioengineering and Medicine. He's also affiliated with the Micro and Nanotechnology Laboratory, the Institute for Genomic Biology, and Illinois' Neuroscience Program.
Boppart said scientists typically work on "translational research," to allow for practical applications of their findings. But Boppart focuses on what he calls "transformational research."
"It's one thing to transfer an idea from the lab to a patient," Boppart said. "But how can we transform it, to take it first to the patient, and then to the population?"
Boppart has co-founded two companies: Diagnostic Photonics in 2008, with ECE Associate Professor P. Scott Carney, and PhotoniCare in 2013, with Ryan Shelton, a postdoctoral research associate in Boppart's Biophotonics Imaging Laboratory. Both focus on making medical treatment more efficient, and both use a technology called optical coherence tomography.
Diagnostic Photonics allows doctors and surgeons to evaluate human tissue in real time.
More than 30 percent of women who have lumpectomies for breast cancer must go back under the knife because of tumor that's left behind, Boppart said.
The imaging technology Diagnostic Photonics uses allows doctors to immediately check for any tumor cells that might have been left behind, and remove them during the surgery.
Boppart said his company has worked with Carle Foundation Hospital in Urbana, as well as other leading cancer research centers, like Johns Hopkins University and its hospital network, to demonstrate the effectiveness of the technology.
"We've passed a lot of important milestones," Boppart said, relating to regulatory and reimbursement issues.
The technology has been CE marked, which means it's approved for use in Canada, Europe, and Australia. FDA approval in the U.S. should be coming soon, and the company worked with the American Medical Association to establish reimbursement codes for the clinical use of its products. That allows doctors to adopt and be reimbursed for the technology's use. The company is also pursuing more funding to expand its medical trials around the world.
"It's just great to see this taking off and moving steps closer to actually helping patients and saving lives," Boppart said.
Diagnostic Photonics is an example of a company started with state support from Illinois Ventures, and has grown with help from the University of Illinois Research Park. It now has nine employees and offices in Champaign and Chicago.
As much as Diagnostic Photonics focuses on a specialized area, Boppart's newest company, PhotoniCare, focuses on helping primary care physicians catch diseases early, "on the front lines of healthcare," Boppart said.
PhotoniCare has developed hand-held tools to supplement what Boppart calls the "archaic" tools that doctors use. The stethoscope and reflex hammer have been around for more than a century. Even the existing otoscope and ophthalmoscope, with which doctors examine patients' ears and eyes, aren't much more than a magnifying glass and a penlight.
As the Affordable Care Act means more patients for doctors, PhotoniCare's tools will help detect conditions like chronic ear infections and a disease called diabetic retinopathy early enough to treat them efficiently and effectively.
In the case of diabetic retinopathy, which is damage to the retina of the eye, by the time a patient notices a problem or gets in to see a specialist, it's probably too late to treat the disease as effectively as if it were detected at an earlier stage. It will continue to be an issue as the U.S. sees an epidemic of obesity, and then, diabetes.
Chronic ear infections in children are caused by biofilms, which are sticky, glue-like films in the middle ear where bacteria reside, protected from exposure to antibiotics. Traditionally, doctors can't know biofilms are present without invasive testing, such as puncturing the ear drum to withdraw fluid or scrape out any biofilm from within the infected ear.
Meanwhile, repeated antibiotic prescriptions may only make bacteria more resistant, and it could take months of treatment before a doctor suggests surgery to put tubes in a child's ear. There are more than 25 million doctor's visits every year for ear infections, and the economic impact of treating chronic ear infections in children (including lost work time for parents) is about $10 billion a year.
"What we think we can do is change the standard practice," Boppart said.
PhotoniCare's improved otoscope can non-invasively detect biofilms, monitor their response to antibiotics, and even help doctors make an informed surgery recommendation much sooner.
There's monetary value to and savings in helping the medical industry treat patients more effectively, Boppart said, but his research is also providing opportunities for students and researchers who once might have pursued careers in academia, but can't because of the state of funding in academia.
"This is a nice example of giving them an alternative," he said "A lot of the intellectual capital that we build here stays here. I think that's good for everyone. It's creating new jobs. It's creating new businesses, new sectors."
Being able to build new jobs, but also businesses and even develop the biomedical sector ties in with Chancellor Phyllis Wise's goal to strengthen the community.
And it wouldn't have been possible without the interdisciplinary team Boppart built at Illinois.
"These projects and impact would not have been possible in just one area of engineering," Boppart said, adding that it required help from those in biology, physiology, and medicine.
"The basis of bioengineering and our Department of Bioengineering on campus is an integration of ideas across the fields of engineering, biology, and medicine," he said. "Engineering and technology will completely revolutionize the health sciences and healthcare. I think our campus is positioning itself to be a leader in this revolution."
Steve Wille, the assistant director and senior technology manager in Illinois' Office of Technology Management, said Boppart and his research group have pioneered practical applications of optical coherence tomography technology.
"One of the strengths of the Boppart group is their collaboration across functional areas, and with some tremendous U of I colleagues that have contributed to innovations that are being brought to the healthcare market," Wille said.