Comberiate wins EPEPS Best Student Paper Award
ECE News
Mark Pajor, ECE ILLINOIS
12/31/2013
Story Highlights
Thomas Comberiate, just before earning his ECE PhD, won the Best Student Paper Award at the conference on Electrical Performance of Electronic Packaging and Systems.
His winning paper was on the application of the X-Parameters modeling tool to characterize non-linear input/output buffers.
Professor Schutt-Aine's research group continues to chart new territory in the uses of X-Parameters.
Thomas Comberiate, who earlier this month earned his PhD in electrical and computer engineering at Illinois, won the Best Student Paper Award at EPEPS 2013, the conference on Electrical Performance of Electronic Packaging and Systems. The conference took place in San Jose, California, in October. Comberiate earned the award for his paper entitled "Modeling I/O Buffers Using X-Parameters," co-written with his PhD advisor, ECE Professor Jose E Schutt-Aine.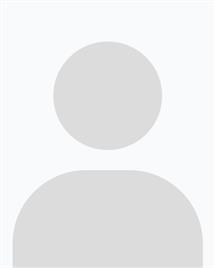 Comberiate's paper is noteworthy for its innovative application of X-Parameters* to model input/output buffers. X-Parameters, a superset of S-parameters, represent a modeling tool typically used to model amplifiers, mixers, and other microwave elements. One of the key benefits of X-Parameters is their ability to characterize non-linear components. Comberiate saw their potential to model non-linear input/output buffers, as is demonstrated in the winning paper. Traditionally, the signal integrity industry has used IBIS (Input/output Buffer Information Specification) to model input/output buffers, but the method has its limitations. "The problem with it is that it's essentially a DC model, and we're dealing with high frequency microwave circuits," Comberiate explained, "so you need a high-frequency non-linear microwave modeling tool." Comberiate's paper determines that X-parameters can be that needed modeling tool.

EPEPS is an international conference on advanced and emerging issues in electrical modeling, analysis, and design of electronic interconnections, packages, and systems. It is jointly sponsored by the IEEE Components, Packaging, and Manufacturing Technology Society and the IEEE Microwave Theory and Techniques Society. While Comberiate had to leave the conference early to defend his dissertation, he appreciated the opportunity to attend and present at the conference.

After earning his BS and MS at Illinois, Comberiate transferred into Schutt-Aine's research group while working on his PhD. "I switched into his group because he was doing interesting research," said Comberiate. "Our group has nearly tripled in size over the last semester, and I think it's because we're trying to tackle more exciting problems." Comberiate served as a TA in Schutt-Aine's instructional lab, ECE 451: Advanced Microwave Measurements. In the class, students learned how to measure X-parameters. "We believe it's the first time X-parameters have ever been taught in a classroom setting," said Comberiate. Schutt-Aine received a gift from Agilent Technologies, who established the use of X-parameters, to help explore the possibilities of the modeling tool. Because of this association, Illinois is the first university to have access to a Non-linear Vector Network Analyzer (NVNA), the device that captures X-parameter measurements.

Schutt-Aine praised Comberiate's work and expertise in the study and use of X-Parameters. "He's been exceptional. He actually took this method and he developed it, he pushed it to a level that I did not anticipate. In fact, if I were to name five experts in the area of X-Parameters, I would definitely count him as one of them." Now that he has earned his PhD, Comberiate is in the process of interviewing with several esteemed companies and research centers. In the meantime, he plans to take some time to travel, including a trip to walk a portion of the Camino de Santiago in Spain in the spring.

Comberiate and Schutt-Aine are confident that further progress in the modeling of input/output buffers will build on their research of X-Parameters, and that more researchers will harness the capabilities of X-Parameters for out-of-the-box applications. Schutt-Aine and his research group continue their research and the use of the NVNA equipment. He said, "There are a lot of challenges ahead, but we're very excited about not only having the equipment but also helping make some contributions to the industry, on something that we think would potentially be very useful."

*X-parameters is a registered trademark of Agilent Technologies. The X-parameter format and underlying equations are open and documented.