Pop receives Air Force Young Investigator Research Award
ECE News
Susan Kantor, ECE ILLINOIS
12/2/2009
Story Highlights
ECE Prof. Eric Pop is one of 38 recipients of a Young Investigator Research Award.
He will work on creating a more energy-efficient transistor.
The transistors could allow a user to use up to 100 times less battery power for the same functions.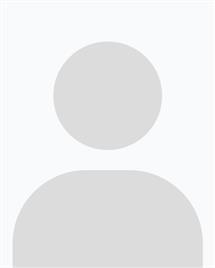 Imagine the low battery symbol popping up on your cell phone only once a month or being able to use a laptop's battery for weeks instead of only a few hours. One day, those situations may be real thanks to the work of ECE Assistant Professor Eric Pop.
Pop is a 2010 recipient of the Air Force Young Investigator Research Award. He is one of 38 young faculty members nationwide within five years of receiving their PhDs, chosen from among more than 200 applicants for their ideas and research potential.
"It's a nice honor because it gets us a little more exposure, and a way to push our ideas forward," he said.
Pop will work on creating a more energy-efficient transistor. Last year, Pop along with graduate student Albert Liao and undergraduate Yang Zhao discovered the ability to induce avalanche in carbon nanotubes at relatively low electric fields compared to other materials such as silicon. (See a story on this research.) Under these conditions, nanotubes have an even higher current-carrying capacity than previously thought.
"This is something that was conceived and developed here at Illinois, and will continue to be developed here. I think that's pretty important," Pop said.
With those preliminary results, Pop and his students began to wonder if avalanche could be used for practical applications in nanotube transistors and circuits.
"The next big research frontier in electronics is power dissipation, not just faster speed or smaller size," Pop said.
Data centers, such as those run by Google, IBM, and most large banks, are now consuming about 5% of the nation's electricity; this figure has doubled within the last five years. Hundreds of millions of PCs and displays in corporate offices and homes also add up to a comparable amount of power. And all signs point toward increasing ubiquity of electronics, followed by rising overall power consumption into the future.
"What's clear is that a significant amount of energy is being used up right now to power our digital lifestyles," Pop said. "Finding ways to create energy-efficient electronics and energy-efficient transistors turns out to be more important than ever before."
Modern digital transistors are nanoscale switches operating at one to one and half volts. More importantly, like leaky faucets, they do not completely turn off and end up wasting a lot of power even in their "sleep" mode. Pop hopes to make transistors that operate below one volt, and are 10 or 100 times more energy efficient, even when accounting for sleep mode power loss.
The energy-efficient transistors use a different switching mechanism. By using a nonlinear avalanche effect to induce switching, these transistors would carry a lot of current when turned on, and turn off like a much better faucet or switch. Using carbon nanotubes or graphene is also important, as the previous work has shown that avalanche occurs at lower fields than in silicon.
These transistors would allow a user to use 10 or 100 times less battery while doing the same functions, or get many more functions while using the same amount of battery.
Pop said he considers this award as recognition of his entire research group's work.
"It's really based on the results that we developed as a team," Pop said. "It allows us to move forward as a group, and it allows us to do good things here on campus. And it gives us a little bit of national recognition as well."