Eric Pop receives a DARPA Young Faculty Award
ECE News
Lauren Eichmann, ECE Illinois
1/26/2009
Story Highlights
Professor Eric Pop received a DARPA Young Faculty Award.
He will investigate phase-change memory switching with carbon nanotube heater electrodes.
Popís proposal consisted of developing a memory device that would be a replacement for Flash memory.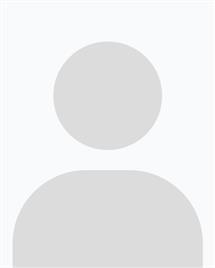 ECE Assistant Professor Eric Pop has received a DARPA Young Faculty Award (YFA), a second annual program sponsored and promoted within the Microsystems Technology Office (MTO) that funds proposed research by young faculty from around the country.
Pop was chosen as a recipient of the YFA, which awards $150,000 for 18 months of research with the possibility of renewal, to investigate phase-change memory switching with carbon nanotube heater electrodes.
He said he was eager to get started on the research after learning he had won. "It was something I had wanted to pursue anyway," said Pop. "The fact that DARPA decided to fund the research gave me more confidence that it's worth pursuing."
DARPA, which celebrated its 50th anniversary in 2008, selects YFA awardees on the basis of their single-author grant proposals in the area of electronics, photonics, micro- and nanoelectromechanical systems, architectures, or algorithms. Evaluation criteria include overall scientific and technical merit; potential contribution and relevance to the DARPA mission; proposer's capabilities and/or related experience; realism of proposed schedule, and cost realism.
Pop's proposal consisted of developing a memory device that would be a replacement for Flash memory, which is found inside nano iPods and USB chips, and more recently, in personal computers. "Flash memory has no moving parts, is pretty fast and pretty dense, because it stores the bit as the charge of a few hundred electrons on a single gate" he explained. "A competing idea is instead of using charge, to use what's called a 'change of phase' to store the information. This is motivated by potentially lower power and energy consumption at the circuit level, if the bit can be made small enough."
Although such technology is not new, as it is found in today's rewritable DVDs, the novelty of his proposal lies with the use of carbon nanotubes as electrical heaters. Potentially the narrowest known electrical heaters, carbon nanotubes are roughly two nanometers in diameter. "The big advantage here is, by using such a narrow heater, you not only make a bit that is at least 10 times smaller than current Flash memory, but more importantly, it could be 100 times more energy efficient."
Pop said ultimately this could mean such technology would serve as a replacement for Flash memory, but also as a replacement for hard drives. In terms of speed, it would probably be comparable to memory used in modern CPUs, DRAMs, and maybe SRAMs, he added.
According to a DARPA Web site, the YFA is "expected to provide MTO with revolutionary research ideas that are critical to future technology developments." In fact, Pop said most people traditionally think of using carbon nanotubes as transistors or optical absorbers and tend to steer away from other potential applications, which he feels gives him an advantage here.
"The reason low energy is so important is because low energy basically means low power consumption. Low power consumption means your battery is going to last a lot longer," said Pop. "So imagine a cell phone, that instead of charging it up every few days, you literally would only need to charge it once a year. It's absolutely something you would feel in everyday life."
He added that DARPA hopes to fund research they believe can resonate with their own military needs. To this extent, Pop said soldiers on missions often must carry heavy batteries, a burden that could be greatly reduced with advances in their device components. "If you could carry only a small battery to power all your electronic devices for the entire length of the mission, you wouldn't have to stop to recharge or carry solar panels," said Pop. "Chemists are trying to develop better batteries, while I am concentrating on making electronic devices more energy efficient." He said such a development could mean soldiers have more room for food, water and other more important things than lugging heavy batteries around.
Since his time as a postdoctoral researcher at Stanford University, and also during more than a year at Intel, Pop has worked on energy dissipation in electronics. His research group is working in the area of solid-state electronics; specifically concentrating on nanoscale energy transport, power dissipation in integrated circuits, and low-energy devices based on carbon nanotubes, graphene, or phase-change materials.
The YFA was first established in 2007. More information on the 2009 YFA Award competition, which is currently open, can be found on the MTO Web site: www.darpa.mil/mto/index.html.