ECE ILLINOIS welcomes new Corporate Relations Coordinator Kat Darr
ECE News
Joseph Park, ECE ILLINOIS
8/2/2019 2:15:56 PM
Story Highlights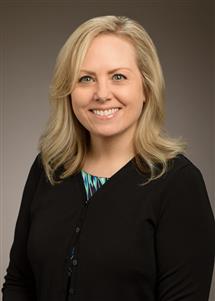 ECE ILLINOIS is excited to introduce Katherine A Darr as the new ECE ILLINOIS Corporate Relations Coordinator.

Kat Darr joined the ECE Office of Advancement on July 15, 2019, as its Corporate Relations Coordinator. In this capacity, she will be responsible for all corporate engagement, including the ECE partnership program, employer recruiting, and research funding opportunities.

Kat received her B.S. from Eastern Illinois University and her Master of Education from The University of Illinois at Urbana-Champaign. She has over 20 years of experience working on campus, with the majority of that time spent in The Grainger College of Engineering. Kat spent 12 cumulative years serving as the Senior Recruiting Coordinator for Engineering Career Services.

In her free time, Kat enjoys hanging out with family and friends. She volunteers as a mentor with the Champaign-Urbana One-to-One Mentoring Program, a coach with the Illinois Leadership Certificate Program, and a CASA (Court Appointed Special Advocate)

A familiar face around campus, ECE ILLINOIS is proud to welcome Kat as the new Corporate Relations Coordinator. Welcome Kat!