Chen's Inspirit IoT listed among 10 Hottest Industrial IoT Startups
ECE News
Joseph Park, ECE ILLINOIS
3/29/2019 2:15:29 PM
Story Highlights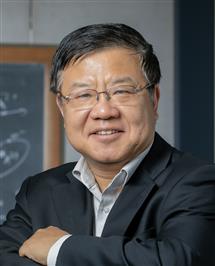 The industrial IoT market is expected to reach $14.2 trillion by 2030 per
CRN
. With this figure in consideration, CRN looked at the 10 hottest, channel-friendly Industrial IoT startups that will benefit from the growth of the sector. ECE ILLINOIS Professor
Deming Chen
's startup Inspirit IoT was named in the top ten.
According to the website of the Champaign-based startup, Inspirit IoT provides hardware accelerator solutions coupled with an advanced high-level synthesis and machine-learning optimization toolkit to enable smart IoT applications.
This past June, Inspirit IoT raised an undisclosed amount of seeding from Senscape Technologies, a developer of embedded AI sensing platforms. In addition, Inspirit IoT is a strategic partner for Intel's IoT Solutions Alliance, the IBM Business Partner program, and the Siemens Frontier programs.
Check out more from the top ten at the CRN website.