ECE professors for now, Ironmen for life
ECE News
Charlie Johnson, ECE Illinois
10/17/2008
Story Highlights
Prof. Andrew Singer and Prof. Bruce Hajek both finished the 2008 Louisville Ironman.
An Ironman is a triathlon composed of a 2.4 mile swim, 112 mile bike ride, and a full marathon.
The two both have plans to run future triathlons.
Running an Ironman is just like being a professor, said ECE Professor Andrew Singer.
Actually, "It's easier than teaching a class, writing a research proposal, and finding a graduate student," said ECE Professor Bruce Hajek.
They would know. In August, both Singer and Hajek completed the Ironman triathlon held in Louisville, Kentucky. The Ironman is a grueling test of endurance that includes a 2.4 mile open water swim, a 112 mile bike ride, and a full 26.2 mile marathon, all completed in the same day.
The first Ironman was held in February of 1978, the brainchild of U.S. Navy Commander John Collins, who suggested combining three Hawaiian endurance events - the Waikiki Rough Water Swim, the Around Oahu Bike Race, and the Honolulu Marathon - to see which military athlete was the most fit. Over the years, the sport has grown from the handful of Navy Seals who first participated in it into the most prestigious race in the triathlon community, drawing thousands of athletes from around the globe.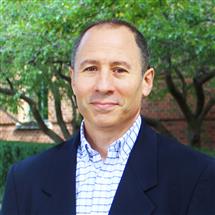 The Louisville Ironman was the fourth Ironman Singer has completed and Hajek's first. Singer began running triathlons when he moved to Champaign-Urbana in the mid-1990s, working his way up from mini-triathlons.
"It's kind of addictive, once you do one," said Singer. "It's one of those things that is addictive, but actually healthy for you."
"It's definitely above average in the health department for addictive things," added Hajek. Hajek, who had experience as a runner, was inspired to take up the sport by Singer. "Andy inspired me. He told me he was having a rewarding time doing it," said Hajek.
Training for an Ironman is incredibly demanding, and most competitors train for the majority of a year before the race. It is not uncommon for athletes who train for an Ironman to lose over 100 pounds, even with a daily diet that can reach well into the 5,000 to 6,000 calorie range. Despite a grueling training schedule, which for Hajek included two bike rides from Champaign to Chicago, running an Ironman is not just about brawn. It requires just as much brains to run the race safely and efficiently at the fastest pace possible. Over the course of training, managing nutrition to ensure healthy weight loss becomes a key component of any Ironman. Competitors also need to control their pace in different stages of the race depending on the weather and topography of the course.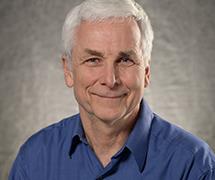 "Being an engineer absolutely gives you an edge. We optimize everything. You have to constantly be thinking about maintaining and managing your energy and thinking about having the right nutrition and hydration," said Singer. "I go overboard and try and analyze to the minute when I should take how much of which electrolyte or carbohydrate."
After having run numerous Ironman races, Singer has slowly begun to develop a formula for a good balance of nutrition and hydration, though he points out that things need to be adjusted based on race conditions like temperature and precipitation.
It seems that Singer has Hajek hooked on his Ironman habit as well. Both men are running in Ironman Wisconsin next year in Madison, and just before Thanksgiving, Singer is competing in Ironman Arizona in Tempe, AZ.
"I have never completed a race where at the end of it I thought that every bit of it worked perfectly and it was the best I could do. So naturally, you want to improve on it," said Singer. "It's addicting."
The two seem intent on sharing their addiction with others as well.
"We're trying to convince more of our colleagues to do Ironman," said Singer.
"It's dark when we start the race and dark when we stop. It's just like the research life of a professor," said Hajek. "You just have to trust that you can do it."