Xu announced as member of Siebel Scholars Class of 2019
ECE News
Joseph Park, ECE ILLINOIS
9/13/2018 2:50:22 PM
Story Highlights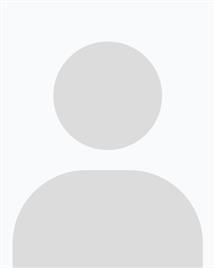 Today, the
Siebel Scholars Foundation
announced the recipients of the 2019 Siebel Scholars award. Founded 18 years ago, the Siebel Scholars program annually recognizes nearly 100 exceptional students from the world's leading graduate schools of business, computer science, energy science, and bioengineering. ECE ILLINOIS PhD student
Hanchen Xu
was one of the 96 distinguished students in the Siebel Scholars Class of 2019.
Xu will be joining an unmatched professional and personal network of more than 1,300 former Siebel Scholars including scholars, researchers, and entrepreneurs. This network brings together diverse perspectives from business, science, and engineering to influence the technologies, policies, and economic and social decisions that shape the future.
"Every year, the Siebel Scholars continue to astound me with their commitment to academics, research and influencing our collective future. This year's class is exceptional, and once again represents the best and brightest from around the world," says Thomas M. Siebel, Chairman of the Siebel Scholar Foundation. "It is my great pleasure to welcome these men and women into this ever-growing, lifelong community, and I personally look forward to seeing their impact and contributions unfold."
Established by the Thomas and Stacey Siebel Foundation, the Siebel Scholars program awards grants to 16 universities in the United States, China, France, Italy, and Japan. Following a competitive review process by the deans of their respective schools based on outstanding achievement and demonstrated leadership, the top graduate students from 27 partner programs are selected each year as Siebel Scholars and receive a $35,000 award for their final year of studies. On average, Siebel Scholars rank in the top five percent of their class, many within the top one percent.
Xu received his BE and MS degrees in Electrical Engineering from Tsinghua University, Beijing, China in 2012 and 2014, respectively. He earned his master's in applied mathematics from the University of Illinois, where he is currently working towards a PhD in electrical engineering. His primary research interests include power system control and optimization. Xu has won two Best Conference Papers at the 2018 IEEE PES General Meeting and developed the advanced control and optimization software for the first MW-level battery energy storage station in China. He has also initiated and led the organization of several high-impact technological contests in Tsinghua and co-organized the annual IEEE Power and Energy Conference at Illinois.