Symposium celebrates Holonyak's 80th birthday
ECE News
Tom Moone, ECE Illinois
10/30/2008
Story Highlights
The Holonyak Symposium was recently held in honor of Prof. Nick Holonyak Jr.
Holonyak is best known for developing the first visible spectrum light-emitting diode, or LED, while at General Electric in 1962.
Holonyak has been the recipient of the National Medal of Science, National Medal of Technology, and is a member of the National Inventors Hall of Fame.
On Friday, October 24, a symposium and dinner was held in honor of ECE Illinois Professor Nick Holonyak, Jr on the occasion of his 80th birthday. Friends, colleagues, and former students gathered in the auditorium of the Beckman Institute to celebrate the life of the inventor of the light-emitting diode, and to present a glimpse of the influence his work has had in industry and scientific research.
In a letter read at the symposium, University of Illinois President Joseph White said of Holonyak, "You personify much that is great about Illinois." Holonyak was born in Ziegler, Illinois, and was the first member of his family to attend college. He received his bachelor's, master's, and PhD degrees, all in electrical engineering, from Illinois. He was the first graduate student of John Bardeen, legendary professor and two-time winner of the Nobel Prize in Physics.
Holonyak developed the first visible spectrum light-emitting diode (LED) while working at General Electric in 1962. He joined the faculty of the University of Illinois in 1963. Since then he has gone on to develop the quantum well laser, improvements for vertical cavity surface-emitting lasers, and most recently, the transistor laser.
Use of the LED use has grown exponentially over the years with the device now found in flashlights, large video displays, vehicle lighting, streetlights, and movement sensors like those found in an optical computer mouse.
At the symposium, former students of Holonyak described the work they performed with Holonyak as graduate students, and went on to describe how they have furthered their graduate research in their subsequent careers. Throughout the event, the attendees noted that Holonyak had been a great influence in their lives.
Robert Kolbas, who is a professor of electrical and computer engineering at North Carolina State University, said that he had learned three primary lessons while in Holonyak's lab: "He taught us how to be thinkers. He saw things that others couldn't see. And he made experiments happen with extremely simple tools."
Don Scifres, chief executive officer of SDL Ventures noted that he saw firsthand in Holonyak's lab how "a small group can take on a big problem and really have impact around the world."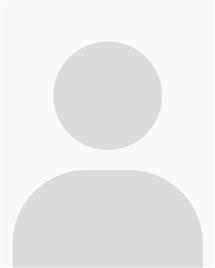 ECE Professor
Milton Feng
, who holds the Nick Holonyak Jr. Chair in Electrical and Computer Engineering, reminisced about the many times he sat and had coffee with Holonyak. "Whenever I drank that coffee, I felt a little bit smarter," said Feng. "That's because he always gave me a lecture when I drank it."
Other speakers from industry included George Craford, chief technology officer at Philips Lumileds; Mike Krames, director at Philips Lumileds; John Dallasesse, director of Emcore; Jon Rossi, manager at Infinera; Robert Kaliski, principal scientist at Ball Aerospace; and Morley Blouke, chief scientist at Ball Aerospace. Academia was represented by Russell Dupuis from Georgia Tech; Dennis Deppe from Central Florida CREOL; Louis Guido from Virginia Tech, and Joe Campbell from the University of Virginia. All are former students of Holonyak.
A dinner was held in the evening following the symposium at the Champaign Country Club. There it was announced that funds had been pledged to support a graduate student award in honor of Holonyak and his wife. In addition, Holonyak was presented with a shadow box celebrating his many accomplishments, and a birthday cake lit by LED candles.
Over the course of his career, Holonyak has been the recipient of numerous awards and recognitions. He is one of only 13 Americans to have won both the National Medal of Science (1990) and the National Medal of Technology (2002). In 2004, he won the Lemelson-MIT Prize-the world's largest single cash prize for invention. He was inducted into the National Inventors Hall of Fame in 2008.
His other awards include Laureate of the Lincoln Academy of Illinois, 2005; Global Energy Prize from Russia, 2003; IEEE Medal of Honor, 2003; Frederic Ives Medal, 2001; Japan Prize, 1995; National Academy of Sciences' Award for the Industrial Application of Science, 1993; and Charles Hard Townes Award, 1992.
He is a fellow of the American Academy of Arts and Sciences, the American Physical Society, the IEEE, and the Optical Society of America, and he is a foreign member of the Russian Academy of Sciences.
Streaming video of the symposium can be viewed by clicking on following links:
Introduction by Richard Blahut
Presentation by George Craford
Presentation by Mike Krames
Presentation by Russell Dupuis
Presentation by John Dallesasse
Presentation by Dennis Deppe
Presentation by Louis Guido
Presentation by Don Scifres
Presentation by Milton Feng
Presentation by Jon Rossi
Presentation by Joe Campbell
Presentation by Robert Kaliski
Presentation by Morley Blouke