Varshney talks to Fox news about eliminating explicit, non-consensual images on Facebook
ECE News
Corey Blumenthal, ECE ILLINOIS
4/21/2017 4:08:51 PM
Story Highlights
ECE ILLINOIS Assistant Professor Lav R Varshney spoke to Fox News about how artificial intelligence could help eliminate the problem of revenge porn on Facebook.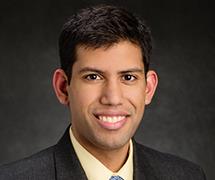 The continuous trend of posting sexually explicit images or videos of subjects without their consent has left sites such as Facebook searching for answers.
There is currently no artificial intelligence that can identify a picture as non-consensual, but Facebook utilizes pattern recognition to block the propagation of revenge porn images and warn users about the issues.
"The pattern recognition in this revenge porn application is a form of content-based retrieval – or associative memory – which is how human olfactory memory is thought to work," Varshney told Fox News. "If any future image is similar to what is memorized, it will point it out."
Varshney told Fox that for AI to immediately recognize and block revenge porn, it must have context. He says there is currently no AI that can understand the context of a photo and decide whether it is consensual or not.
For more information read the original article on Fox News.