ECE ILLINOIS student accepts prestigious KPCB internship
ECE News
Corey Blumenthal, ECE ILLINOIS
4/12/2017 9:10:33 AM
Story Highlights
Yiefi Teng, a junior in computer engineering, has been selected to participate in the 2017 KPCB Engineering Fellows Program at Kleiner Perkins Caufield & Byers. At his fellowship, Teng will work with Shape, a cyber-security startup. Shape offers its cyber-defense services to 2,000 corporations around the world, leading the security industry with its patented technology.
"There have been many large security breaches recently," Teng said. "At Shape, I will be working with the engineers to fix the many problems associated with internet security. They have really beaten their competitor with their unique concepts."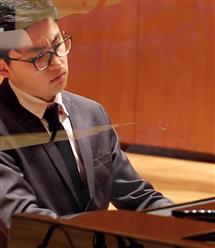 The Fellowship Program is highly competitive and offers students a hands-on learning experience.
"This is a group of 54 students selected from almost 2,000 quality applicants from across the country to represent their Universities this summer in Silicon Valley," said Natalie Gavello, the KPCB Fellowship Director.
Although Teng has had prior internships, the KCPB fellowship is unique because it allows him to begin building connections within the Bay area as well as go beyond just a level of partnership with an organization.
"I am excited that I have been given the opportunity for a more in-depth experience," Teng said. "It will help me figure out exactly what I want to do."
After the KPCB Fellowship this summer, he will be traveling to Japan where he will co-op at MUJIN, a robotics company for the fall semester.