Siebel Energy Institute awards Varshney for city infrastructure research
ECE News
Rebecca Nash, ECE ILLINOIS
3/1/2017 3:26:09 PM
Story Highlights
ECE ILLINOIS Assistant Professor and CSL affiliate Lav R Varshney, has been chosen as one of the recipients of the Siebel Energy Institutes seed grant awards. Two other University of Illinois professors are among the winners, including Civil and Engironmental Engineering Assistant Professor Daniel Work, and Aerospace Engineering Associate Professor Cedric Langbort.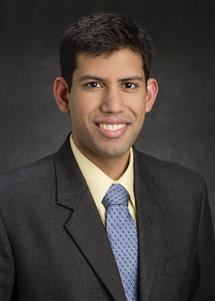 The researchers each recieved a $50,000 grant to develop proposals that accelerate energy science research. Varshney and his team were recognized for their project "Incentives, Choices, and Analytics for Electric Vehicle Fleets in Jointly Managing Urban Traffic and the Smart Grid."

"Design of new resilient services built on top this emerging new technology has the potential for building a next generation infrastructure in both rural and urban environments," noted S. Shankar Sastry, Siebel Energy Institute Director and Dean of the College of Engineering at the University of California, Berkeley.

The Siebel Energy Institute is a global foundation focusing on collaborative energy research specializing in advancements in machine learning applied to power systems and Internet-of-Things infrastructues. The institute funds cooperative and innovative research grants in data analytics, including statistical analysis and machine learning to benefit modern energy systems.

The University of Illinois is one of nine consortium member universities, along with Carnegie Mellon University, École Polytechnique, Massachusetts Institute of Technology, Politecnico di Torino, Princeton University, Tsinghua University, University of California, Berkeley, and The University of Tokyo.

This story can also be found in an article published by Yahoo! Finance.