Sanders joins Illinois at Singapore board of directors
ECE News
Kraig A. Wagenecht, Office of the Vice Chancellor for Research
12/13/2016 11:21:25 AM
Story Highlights
Illinois at Singapore Pte. Ltd. welcomes Professor William H Sanders to its board of directors, effective December 16, 2016. Professor Sanders is the ECE ILLINOIS department head and the Donald Biggar Willett Professor of Engineering. He is also a professor within the Coordinated Science Laboratory, affiliate within Computer Science, and founding director of the Information Trust Institute.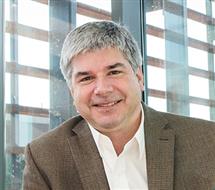 Bill currently serves as an associate director of Illinois at
Singapore's Advanced Digital Sciences Center (ADSC)
and as a member and chair of the ADSC-A*STAR Technical Review Panel. To avoid any potential conflict of interest as a member of the board, he is resigning from these ADSC capacities. Bill will remain strategically engaged in selected Singapore research programs.
Having been part of the foundation group that initiated the Singapore program as a concept, Bill has a longstanding record of contributions to the university's presence in Singapore. Today, as this presence evolves, Bill's continued engagement as a member of the board will serve the program well.
Dr. Sanders joins the following board members: Andreas C Cangellaris, dean of the College of Engineering; Reitumetse Obakeng Mabokela, vice provost for International Affairs and Global Strategies; and Peter Schiffer, vice chancellor for Research.
Illinois at Singapore Pte. Ltd. is a subsidiary company of UI Singapore Research LLC, a university related organization and Illinois limited liability company.