Wood receives 2012 TSMC Outstanding Student Research Award
ECE News
Hayley Eselevsky, ECE ILLINOIS
11/21/2012
Story Highlights
ECE grad student Josh Wood received the Silver Taiwan Semiconductor Manufacturing Company (TSMC) Outstanding Student Research Award.
He was recognized for his research on graphene.
Wood enjoyed the trip to Taiwan, where he received his award and was able to interact with researchers from around the world.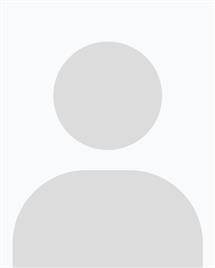 ECE graduate student Josh Wood recently received the Silver Award at the Taiwan Semiconductor Manufacturing Company (TSMC) Outstanding Student Research Award ceremony.
The TSMC Outstanding Student Research Award recognizes graduate students from the world's leading universities and their research in semiconductors. Wood received his award in the Physics and Chemistry of Electronics Materials category.
Wood was first notified about the competition through the ECE announcements feed and remembered that some of his colleagues had previously applied to the competition. Wood's co-advisers, ECE Professors Eric Pop and Joseph W Lyding, encouraged him to apply and helped him prepare for the competition.
"I scheduled meetings to go through the talking portion of the competition and figure out what I wanted to say," Wood said. "They gave me some constructive criticism, and then I went back and reworked the presentation. Both Professor Pop and Lyding provide me a lot of intellectual freedom to pursue things that I think are worthwhile and interesting, allowing me to develop as a scientist, researcher and engineer."
In August, Wood was notified that he had been selected as one of 24 finalists out of over 160 total applicants. He flew to Hsinchu, Taiwan, for the final competition and ceremony.
"I almost couldn't believe it," Wood said. "I thought I had no chance. There was some tough competition."
The final competition included a presentation and a question-and-answer session with the judges. Wood's main research is in the field of nanotechnology. His application for the competition focused on graphene.
"I wrote my proposal on the three major aspects of my research: growing large-area, high-quality graphene, transferring large-area graphene cleanly, and modifying the electronic properties of graphene by fluorination," Wood explained. "Basically, these are three major unsolved problems in graphene."
The prize for Wood's second place finish included a medal and an $8,000 prize. He was honored to bring the win back to Illinois.
"It's great publicity for the department and for our school," he said. "Being acknowledged in this world-wide competition was a very prestigious moment."
Lyding was proud of Wood's second place finish in the competition. "Josh exemplifies the high caliber of students we have the privilege to work with at Illinois," he said. "He is intelligent, friendly, and has a work ethic second to none. I foresee a career laced with success for Josh."
While in Taiwan, Wood and the other finalists had the opportunity to tour of one of the 15 TSMC industrial facilities, an experience Wood found rewarding.
"In our field, we can talk shop for days because we all study the same concepts," Wood explained. "But, that's only one side of the coin. I was introduced to people from all corners of the world, all with different perspectives. That was one main reward of the whole experience."
Wood expressed gratitude to a number of people who helped him in his research.
"I want to thank the ECE department and Beckman Institute, my advisers, and my colleagues," Wood said. "Without their support, this wouldn't have been possible. You can't do this alone. It's a team effort."